This article refers to a feature that is only available in our legacy product, Forms Manager. While we're constantly working to add functionality to our new Forms module, the feature described in this article is currently only available in Forms Manager. Please subscribe to our Software Update Blog where you can get updates on our new developments.
Tiered pricing allows you to give attendees a price discount if they purchase a certain number of tickets to an event created with Forms Plus.
Start by adding a Tiered Pricing element (found under "Registration Elements" in the Element Library) to your form. This will activate the Tiered Pricing feature.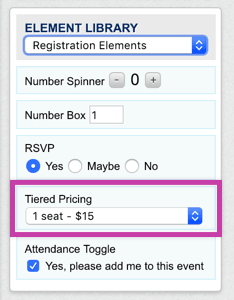 Then, adjust the element settings to set the desired pricing tiers.
Use the fields in the "Responses" section of the element settings to add the various menu selections that users will be able to choose. Give each one a label, a quantity, and a dollar value.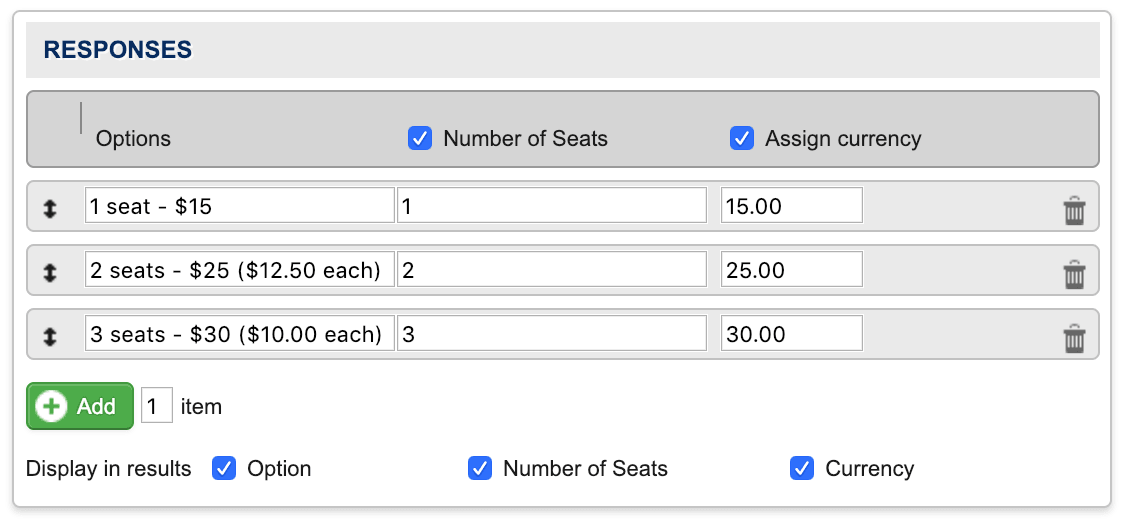 The "Registration Settings" section has a checkbox that will show end users a running total of their cost as they select various options from the menu.

On the Preview screen, you can see the difference in how ticket options for tiered pricing options will be presented to end users as opposed to set-cost tickets.