The "Registration" tab in Forms Manager shows you all of the registration data from a given form (this is slightly different than the "Forms Results" tab for standard forms).

The first thing you see when you click the Registration tab is a Summary of activity on your event.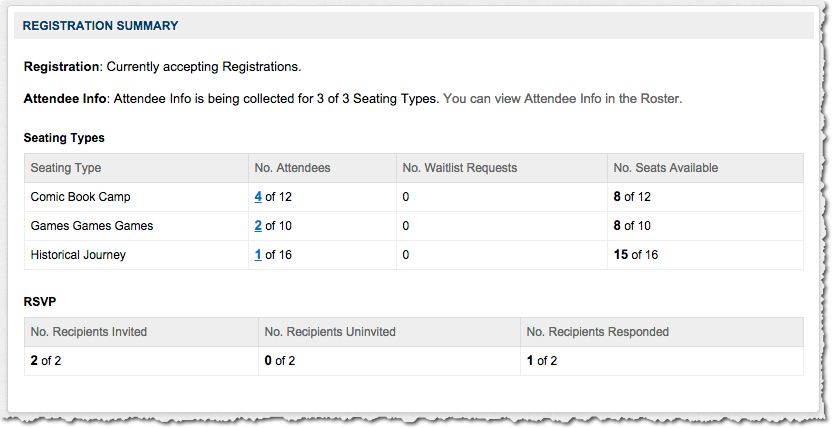 Registration information is broken out by Seating Types and by RSVP invitations. You can view the number of registrants who have signed up for each Type, the number of waitlisted registrants, and the number of seats available. 
Waitlists
You can view any Seating Type waitlists by clicking on the "Waitlist" tab on the left-hand nav bar.
Rosters
Likewise, the Roster tab will show you a list of completed registrations. The list can be filtered by Seating Type or by each of the Registration Elements on the form.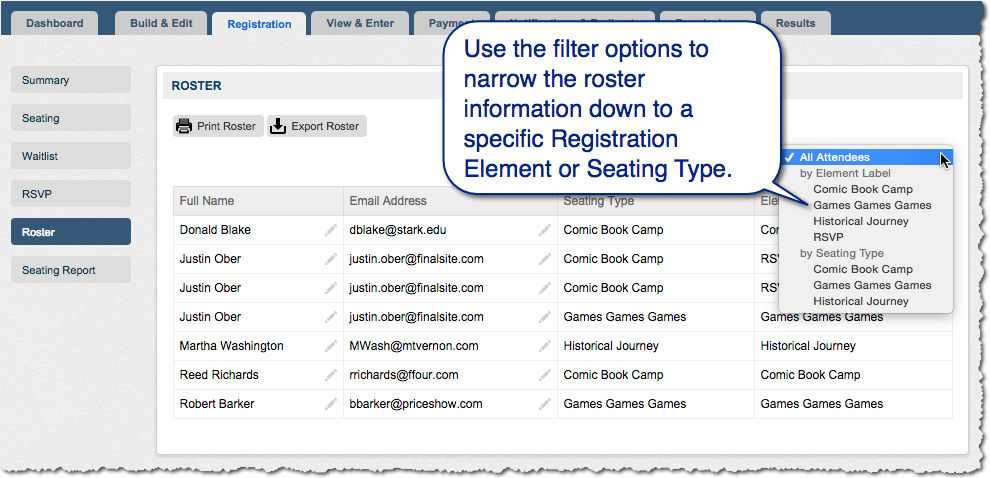 You can edit any of the data displayed in this table by hovering over it and clicking the pencil icon.
Seating Report
The Seating Report allows you to view registration information individually for each Seating Type that you've configured. As with the Roster, you can use the filter controls to narrow down the view of your data, and you can hover over individual table cells to edit the data in each.
Results tab
Additionally, you can view a combined view of the seating information and form data on the Results tab of the form. Click the "Seating" button to access a view of the results data that includes seating information, and use "Set Columns" to customize the view.