Although there is no form element specifically for media objects, such as videos, they can still be included on forms. This article demonstrates how to add content from Media Manager to a form, and it can easily be adapted to other media content.
The Text Block element, found in the "Layout Elements" library, can contain media objects. Start by dragging a new text block onto your form.
Hover over the text block and click the pencil icon to open it for editing. Notice that the full editor is available! You can use the tools in the editor to add different types of content.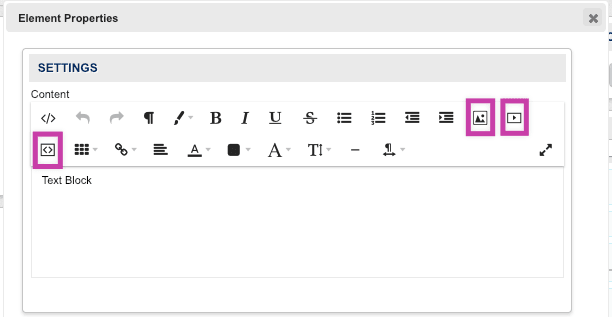 For images from File Manager, click the "Image" button.

For video from Media Manager or File Manager, click "Media."

For custom HTML embeds, click "Paste as Code."