First, access File Manager:
A new folder can be created from within File Manager.  File Manager is located under the Site Manager tab, top right corner of your screen.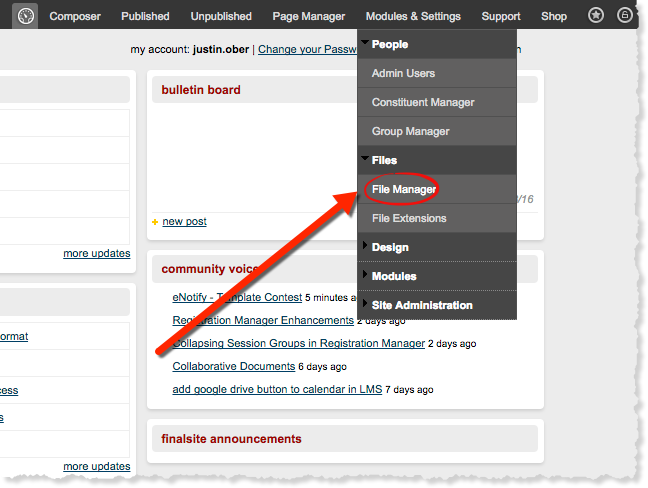 File Manager also appears whenever you click the "Site File Link" button  or the "Insert/edit image" button  in the Web Editor and browse for the image.
Once in File Manager:
In File Manager, click the "+ new folder" button in the upper right corner.

Note: The folder will be created within the current folder selected.  To change where the new folder will appear you should click the folder on the left that you would like the new folder to appear under. Once a folder is created it cannot be moved.  The folder would need to be deleted and recreated so it is best to create your folders and organizational structure before uploading any files.
It is generally helpful to organize your uploaded files by creating separate folders for each section of the site (i.e. Logos, Campus Photos, Athletics Folders, Documents, etc.)