It's easy to see at a glance what pages need to be published by looking at the bands of color indicating page statuses - but if you have a lot of them, you probably don't want to go through each one to click the publish button. That's where the bulk publish tool comes in.
Hover over the highest-level page that you want to publish pages under (you can hover over "Home" to bulk publish pages from your entire site or choose a smaller section) and click on the More Actions Menu, then "Bulk Publish."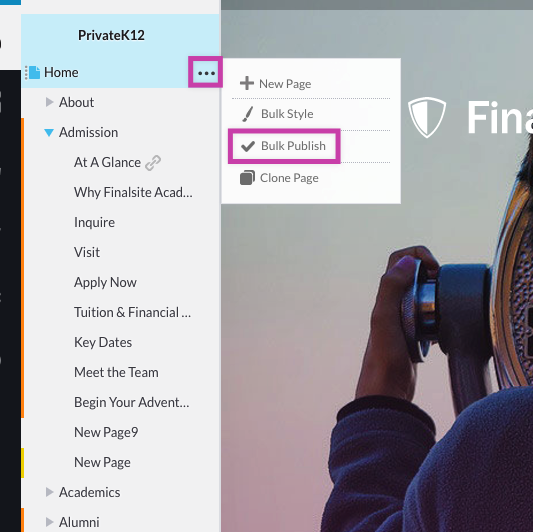 The Bulk Publish window will show any pages on your site with unpublished changes. A page with a "Published" bubble next to it means there are no changes on that page, but there are changes on a sub-page of that page. It's appearing on the list simply for organizational purposes. Pages that have never been published before have a yellow "New" bubble next to them.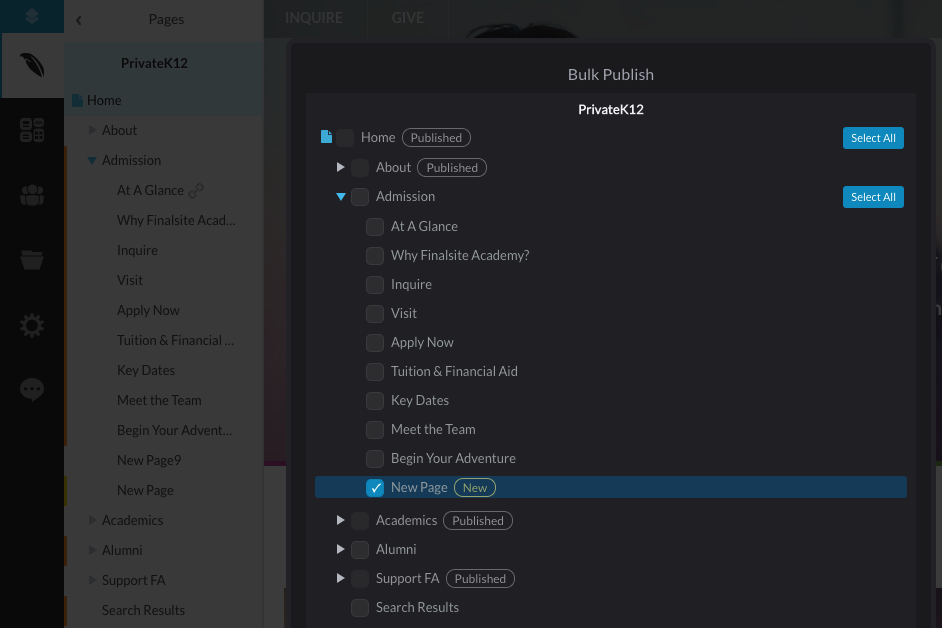 Once you have selected all the pages you wish to publish, using the Select All button if desired, you can leave a comment that will appear in the page history of all the pages you're publishing and click "Publish Selected."