For most directories, alphabetical order is the easiest way for users to find who they're looking for. In some cases, though, a different order for some or all of the constituents might be more appropriate, such as putting a department head or Head of School at the beginning of the list.
That's where the "Order by Group Membership Order" checkbox comes in. In the Composer Directory element settings, you can enable this option to display a custom order for constituents.
Instead of (or in addition to) filtering by a constituent role, you'll filter by a group or groups. The Constituent element will read the group's order from Groups Manager.
Setting a group's order
Although this method works with multiple groups, it's a good idea to put everyone to be included in the directory in a single group. You can use dynamic filters to automatically pull in constituents who meet the desired criteria.
Once the group membership is established, go to the Members tab to customize the order.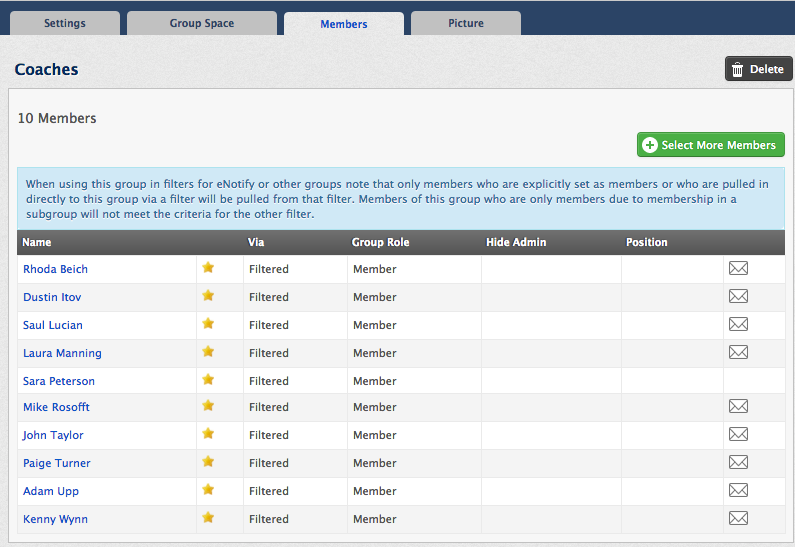 If members have been filtered in, click on the star icon next to the name of any members you want to put in a specific order.
When a member is "explicitly selected," a dropdown menu will be available for them under "Group Role." Change the role from "Member" to "Admin."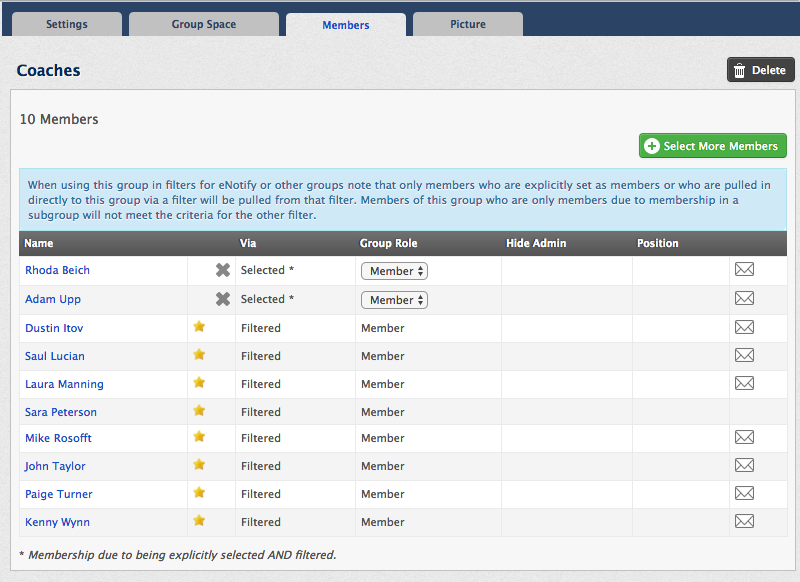 Once "Admin" is selected, a new field will appear under "Position," populated with the number 255. Admins at this position will appear in alphabetical order. Change this number to anything less than 255 to move the admin to the top of the list.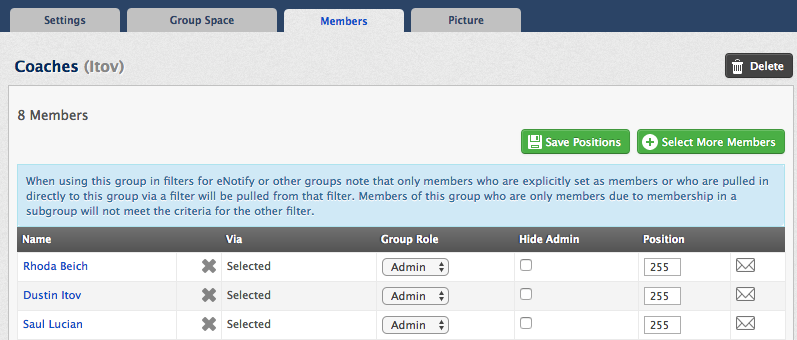 Repeat these steps for anyone in the group you want to customize the order for. When you are finished, click "Save Positions." Admins will be sequenced numerically at the top of the list of constituents.
Setting the constituent element
Place a Constituent Directory element on a Composer page, then click the gear icon to open the element settings.
Under Constituent Filters, choose the group you created that contains all the profiles that should appear on the Directory page.
Select the checkbox for "Order by Group Membership Order."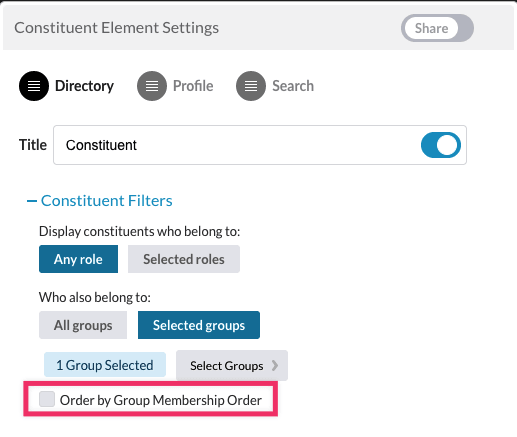 Save the element, and the group will be displayed with admins less than 255 in order, followed by other group members and admins at 255 in alphabetical order.
Note: This is not recommended for elements where more than 1 Group is selected.