Single sign-on integrations ("SSOs") allow your site users to access any number of password-protected online resources using just a single set of usernames and passwords. This article provides a partial list of some of the more common SSO integrations Finalsite supports. 
The following SSO integrations have already been developed and are ready to be added to your site: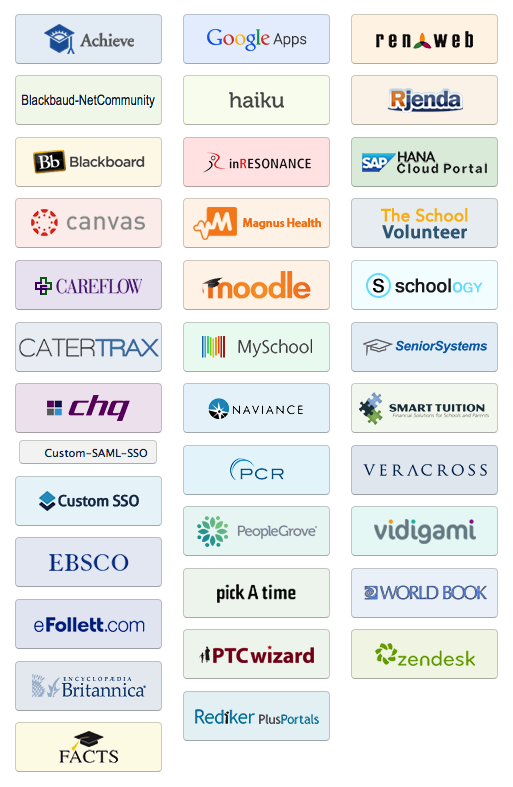 This list is not complete, but it reflects the most popular systems for integration. If you'd like to get an SSO for a system you don't see here, it's possible we've already written an SSO for the software you use and can get you up and running soon. You can always send us a ticket in Support and ask us about it, too.