This article refers to our legacy product, eNotify, which will no longer be available and support for the product will be discontinued, effective August 1, 2023. For the best Finalsite experience, we recommend using our Finalsite Messages, which provides enhanced security and reliability for your school's email communication needs. Visit our client portal for additional information and next steps.
eNotice recipients can unsubscribe from email subscriptions in two ways: by clicking the unsubscribe link on the eNotice or through their portal profile menu. Admins can also unsubscribe a recipient.
When users receive eNotify messages, they are given the option to unsubscribe from the mailing list they are on via a link in the email itself. Clicking this link brings the recipient to a page on your website with several options, including unsubscribing from the mailing list to which the message was sent, unsubscribing from ALL email alerts sent from your school, and reporting the message as spam.
The unsubscribe link is required by law and will appear in all eNotices. For more information, see Comply with CAN-SPAM: Unsubscribe link.
To unsubscribe from a mailing list from their member profile, users can click on the profile menu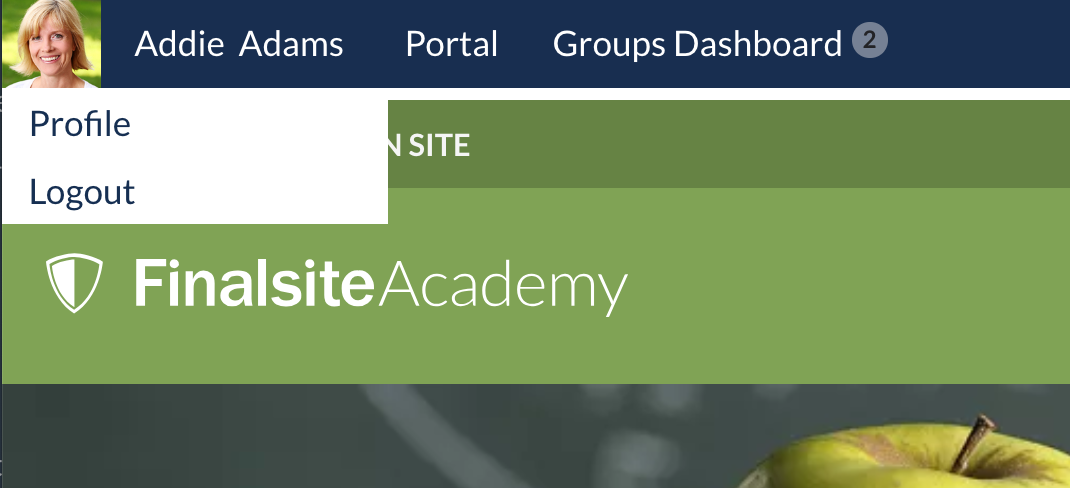 and navigate to the "Subscriptions" tab. 
On the list that pops up, they can click the red X next to the subscription that they want to remove.
If an admin has entered an email address in the "Manager Email" field in the List Settings, an email alert will be sent to that address whenever someone unsubscribes from a list. This will be helpful in cases like a current parent list, where receiving school communications via email is a requirement. If a parent unsubscribes, you'll know immediately and can address it.
Unsubscribing a user as an admin
A site administrator with access to edit profiles in Constituent Manager can also unsubscribe users manually.
Navigate to People > Constituent Manager.
Using the left navigation, select the constituent who would like to be unsubscribed.
Once in the profile, click the "Subscriptions" tab.
Click the "Settings" gear.
If the user just wants to unsubscribe from one mailing list, click on the red X next to that list on their profile. If they want to globally unsubscribe, select the "I do not want to receive any bulk mailings from this organization" checkbox.
Click "Update Settings."
You can also unsubscribe someone from the mailing list itself. Go to the mailing list and find the person's entry on the list of recipients. Select the checkbox next to the entry and click "Unsubscribe selected."