If a user forgets their username/password, they can request to have a password reset email sent to their email address on file.
The website login screen has a "forgot password" link on it: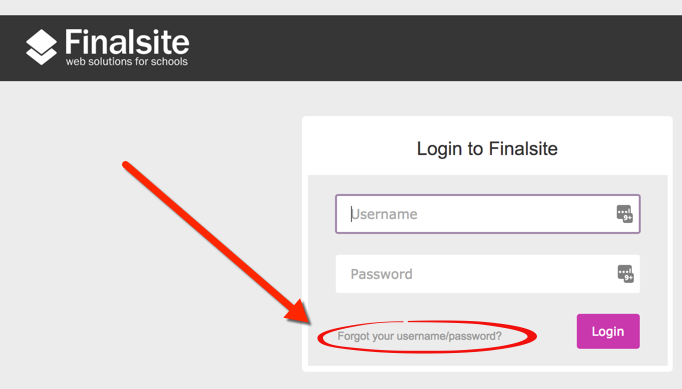 When a user clicks the link, they'll be prompted to enter their email address. Provided this address matches an address on the user's profile in Constituent Manager, the system will send an email to that address with a link that the user can click to reset their password. Password reset links remain valid for one hour.
The same process applies to both site users and site admins.
Troubleshooting: A user reports the Forget username/password? link is not emailing their password reminder.
Ensure the user is entering the exact email address that is stored in their account.  For security purposes, the password will not be emailed to an address different than the one provided when their account was created.
Another possibility is that the automatically generated password email is getting caught in their spam filter.  Ask them to check their email client's spam folder to ensure it is not there.
Also ensure that the URL that is listed on the login screen where they click "Forgot your username/password" is the URL for your school and not for finalsite.com.