Feeds lets you showcase social media content on your website in real time, automatically integrating content posted to your school's social channels onto your website. Advanced moderation and filtering options ensure that the social media conversations displayed on your site support your school's communication strategy. Feeds also gives you persistent Analytics to evaluate the performance of your social media campaigns.
There are two components to the Feeds product:
The Feeds element, found in the "Social" section of the element library.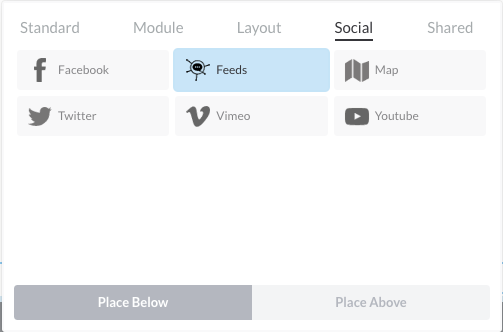 The Feeds moderation console, which is located in the module menu in Composer. Access to the Feeds module is handled via an SSO using your Finalsite account.

The Feeds element is how you add a Feeds display to a site page. Most of the actual interaction with Feeds content is done in the moderation console.
For site visitors, the Feeds element appears as a grid, slideshow, or list of social media content, pulled in from your Feeds sources.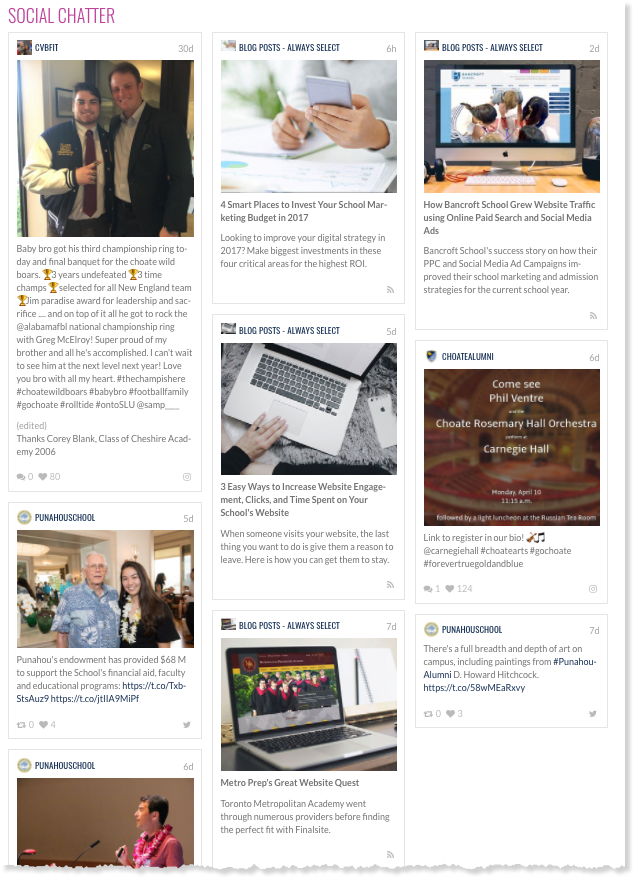 Users can click on an individual content item to see more details, as well as a link to the original source and options for sharing on their own social media accounts. Twitter posts will open directly on Twitter.

In the Moderation Console, Feeds admins can select individual posts to hide or share, adjust filters, and perform other operations to control what's included on the website display.