In this Article
---
If the Feeds package has already been setup on your Composer site, then you have control over adding and deleting sources for that package.
Note: Facebook, Instagram, and TikTok must first be connected on the "Connected Accounts" screen in Feeds before adding the source. See the following articles for additional information on this first step:
- Connecting a Facebook account in the Feeds module
- Connecting an Instagram account in the Feeds module
Add a Feeds source
To add a source in Feeds, first click the "Add Social Media Source" button in the top left of the Feeds console.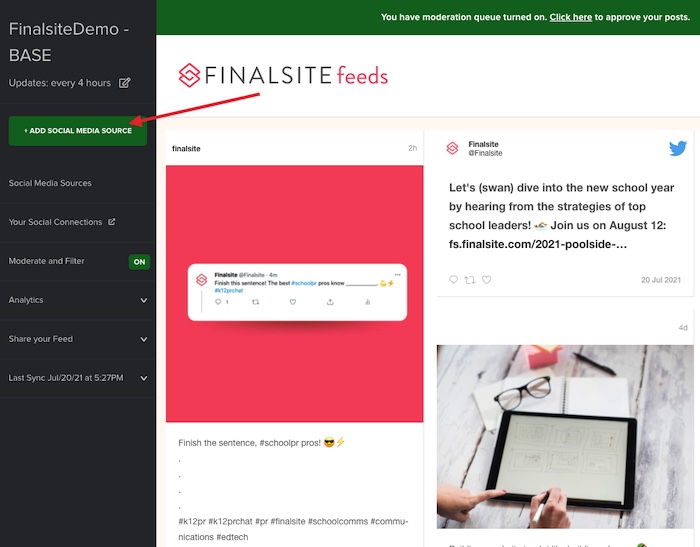 You'll get the popup window of various social platforms that work with Feeds. Select your platform and then the popup window will display the available options within that social platform for sources. 

Type in the page or account name, choose any of the checkbox options for that source (such as retweets), and click the "Create Source" button. The Feeds console should show a spinning icon and refresh after a few seconds. Please note this could take up to 30 seconds in some cases. You should then see the newly added account in the list of sources for your Feeds package.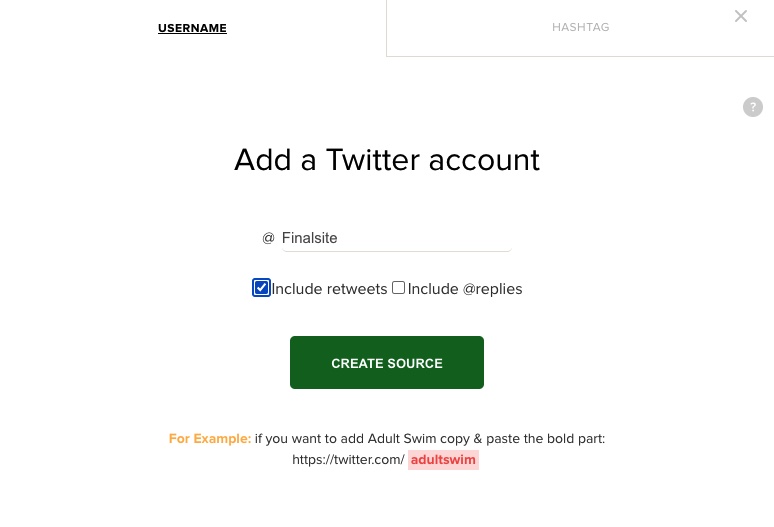 Not all social platforms offer the same options for possible types of sources in Feeds. Each social platform places different restrictions on their API.
NEXT STEP: Display Feeds on site pages 
Delete a Feeds source
You can delete a source in Feeds by clicking the "Social Media Sources" tab, then the arrow next to the desired source. A dropdown menu of options will appear under that source. Click delete, then press OK in the popup warning window. If you are deleting multiple sources, the popup warning will only appear the first time.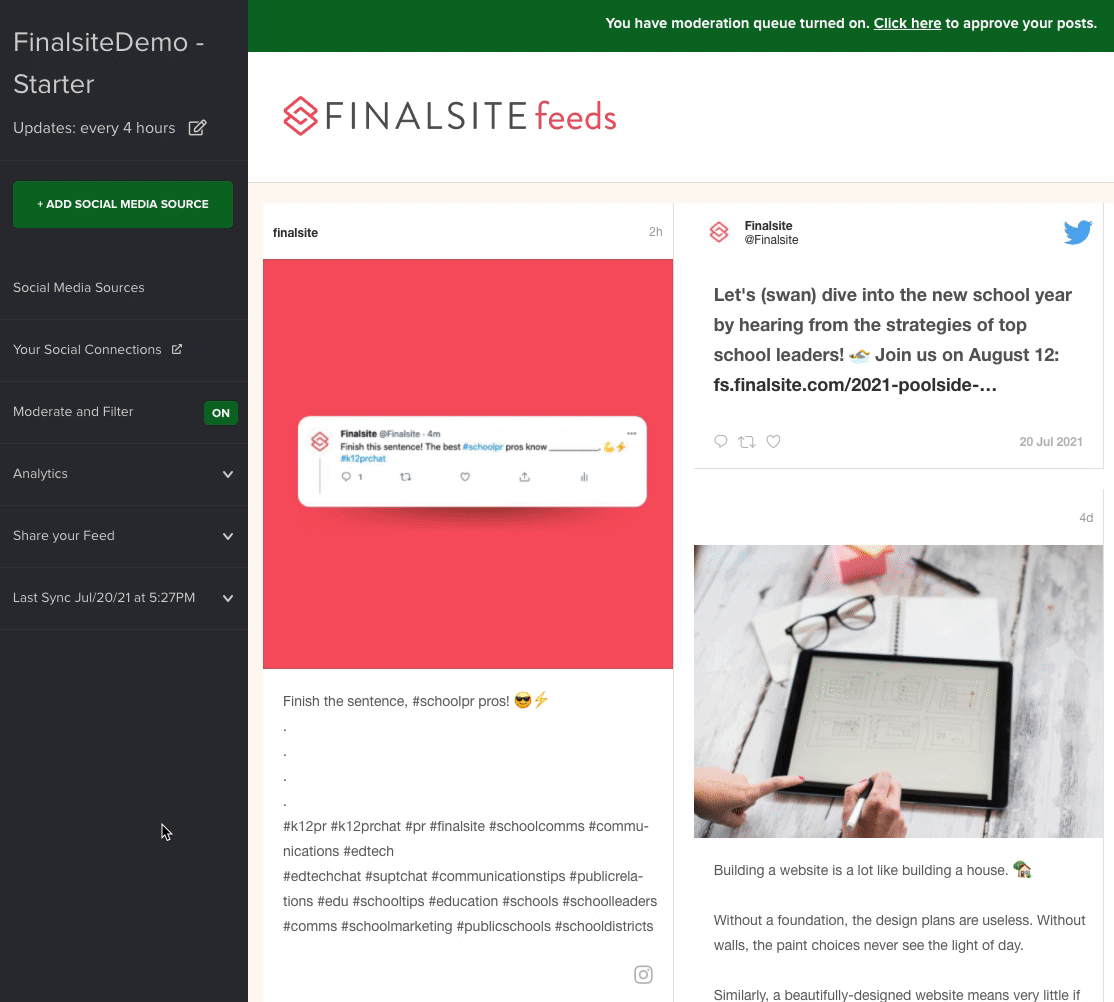 Configure Feeds sources
Your Feeds package has a set number of maximum allowed sources and the number varies by package. If you reach your limit and wish to add additional sources, please reach out to your Client Success representative.
If you wish to delete an existing source to add a new source in its place, you can do so in the Feeds console. Please note that any Feeds elements on your website will also need to be updated to show that new source in the results of that Feeds element.