Finalsite Central is a free companion app for Messages and Messages XR admin users, providing the ability to draft, send, and review messages from a mobile device. The app is easy to download and use for all skill levels.
---
Free and easy to download
There are two different ways you may need to log in to your Finalsite Central app:
Three-digit access code you can find on your Messages Dashboard in the "Access Messages On-the-Go" area. 

Note: Click "Get QR Code" to scan the code and quickly pre-fill both the username and access code onto your home screen. If you have not already downloaded the app, you will first be taken to the app store of your choice to complete the download before the same information will be pre-filled into your login fields.
See also: 
---
Access existing messages
The opening screen displays messages and folders. Choose a new folder or select a message you would like to open.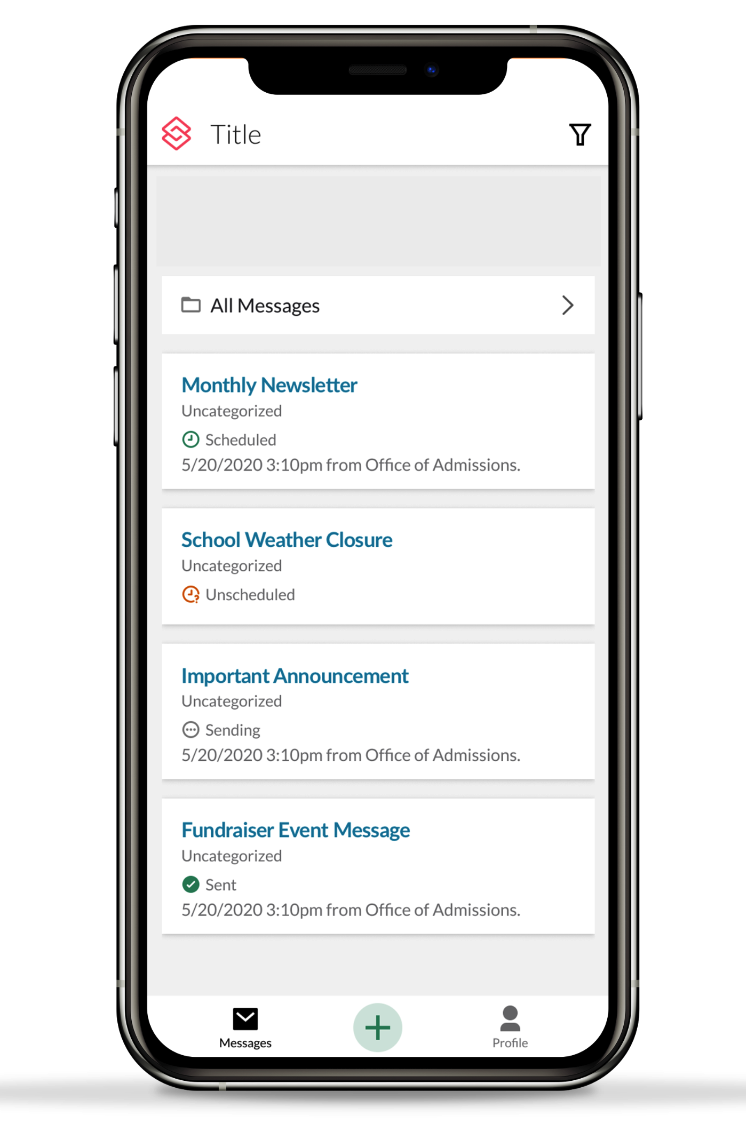 See also: 
Access all Messages and folder
Edit previously created messages
---
Create a new message
Tap on the plus sign in the middle of the bottom toolbar to start a brand-new message. Complete the fields (including "Internal Name," select "Folder," "Message Type," and "Add Recipients").
Enter your text or edit your message and then when "Save" is clicked, your message will be saved as a draft to access again on the Finalsite Central app or CMS web platform.  Preview before continuing to the next channel. Schedule to send if you'd like to send at a later moment in time. A confirmation screen appears once the message has successfully sent.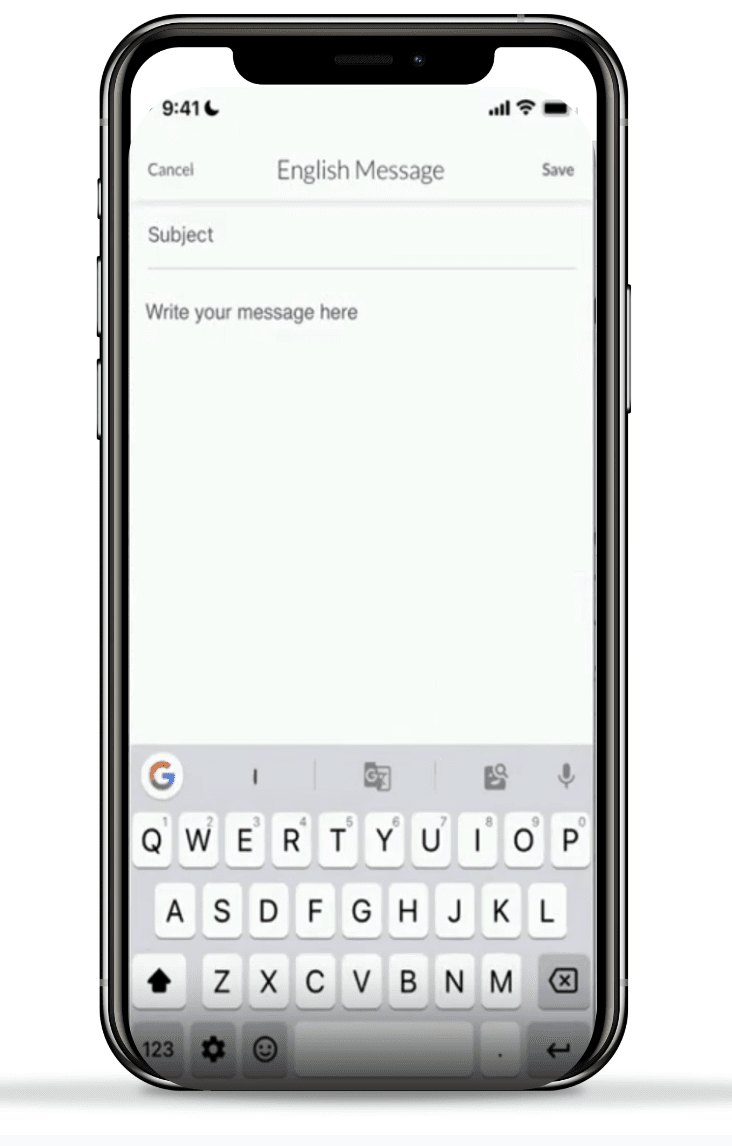 See also: 
Create a new message
Write your message
Schedule messages to send later
Send confirm screen
---
Send messages via email, SMS, voice, and Mobile app
With Finalsite Central, the message you create in the email channel will autopopulate into the SMS, voice, and Mobile app channels. You can send an SMS with a limit of 160 characters and a Voice message using either Text-to-Speech or record your voice reading the message.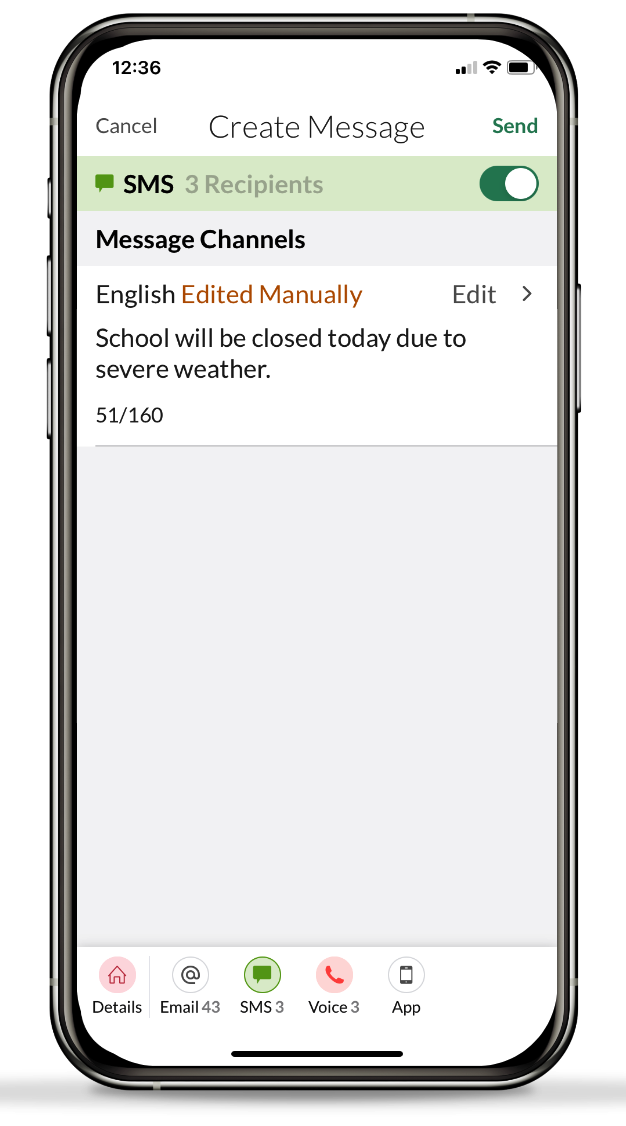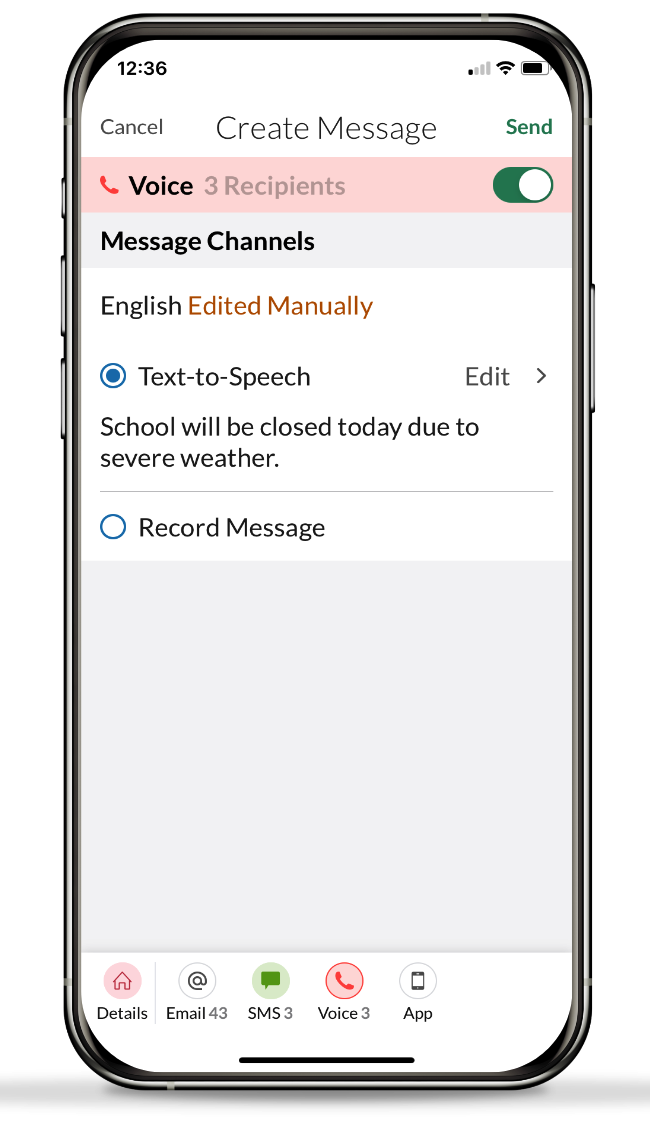 See also: 
Send messages via email, SMS, voice, and Mobile app
---
More Resources: