A transactional template is a type of template that can be configured in your Messages module by opening up the "Templates" tab.
There are two scenarios where transactional templates are used in the Finalsite CMS:
In the Forms module, this template is used for the notification sent to the submitter of a form.
In the Messages module, a simple message template is configured to quickly and easily send out messages without having to choose a template.
Configure a transactional template
In the Templates tab in Messages, click on the "System" button.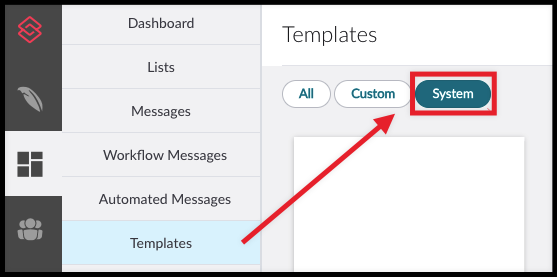 Scroll to find "Transactional Template" alphabetically toward the bottom or use "Search Templates" and open up the template.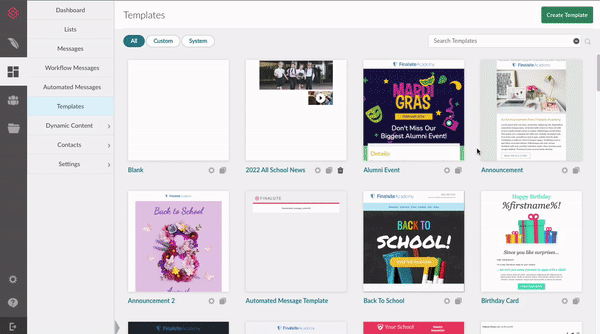 Open the template. 
Note: When clicking to edit your Transactional Template, a message will pop up in the bottom right corner reminding you that the row has been locked. This doesn't mean you are stuck but only that certain row properties cannot be changed.
You can edit the following areas of your template: 
Image / logo: Replace the default logo with your district or school's logo. 
Divider line: Choose a color that matches your branding.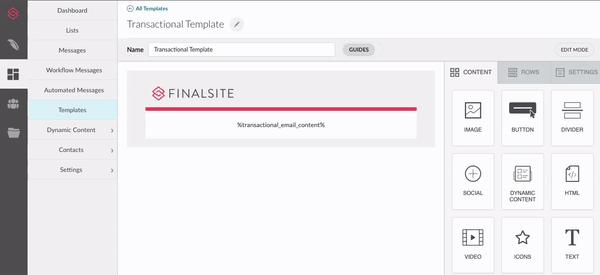 Once these two areas have been edited, your transactional email template is ready to be used on your site!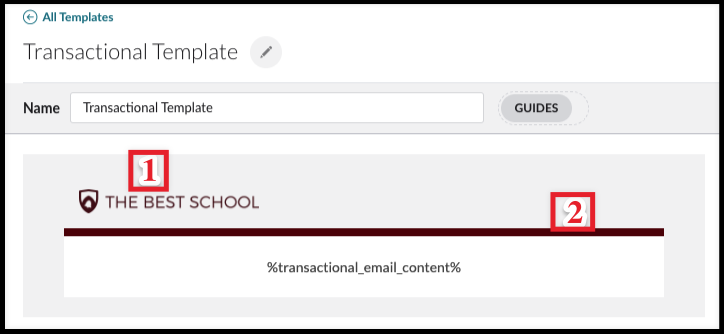 Note: This template will be used for all form results emails, across all sites and domains, so it is best to keep the logo as general as possible. The admin confirmation email template cannot be customized.