Search Tools will be accessible to the Administrators admin group by default, which is the top-level admin group. If you are a member of the Administrators group and cannot see Search Tools, please contact Finalsite Support.

The Permissions section in Composer includes an option for Search Tools. For all admin groups other than Administrators, this will be set to "Not Allowed" by default. Schools can enable Search Tools for admin groups by changing the setting from "Not Allowed" to "Admin."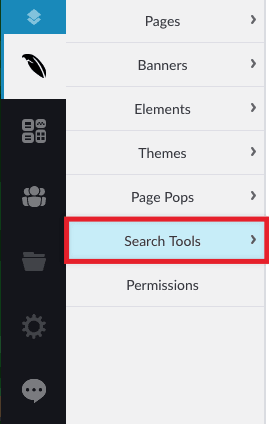 Once enabled, admins can access Search Tools from the left navigation, above the Permissions section.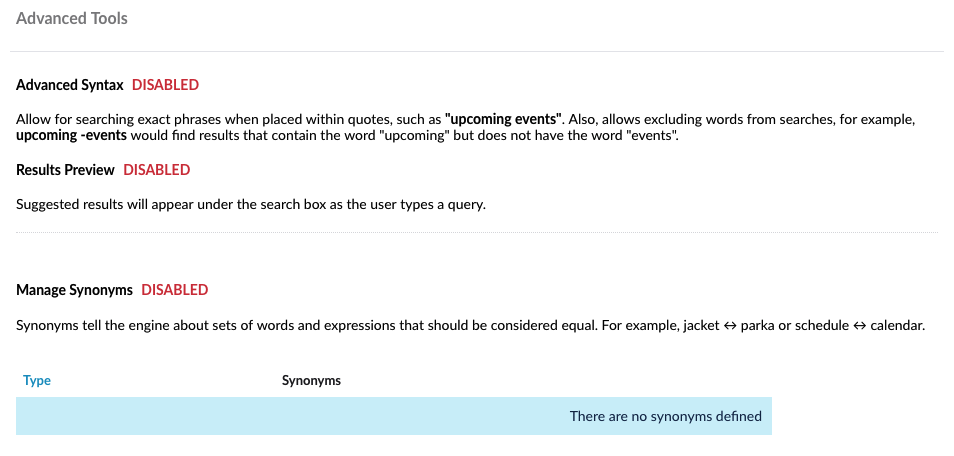 The Admin level of permissions gives users access to the "Analytics" sections of the Search Tools area.
You will also see a section called "Advanced Search"as well as "Search Rules (although the features in this section will appear Disabled if they have not been activated for you). If you are interested in adding Advanced Search for your website, please contact your Client Success Manager.