Click on "Lists" from the Messages main menu to see a list of available mailing lists.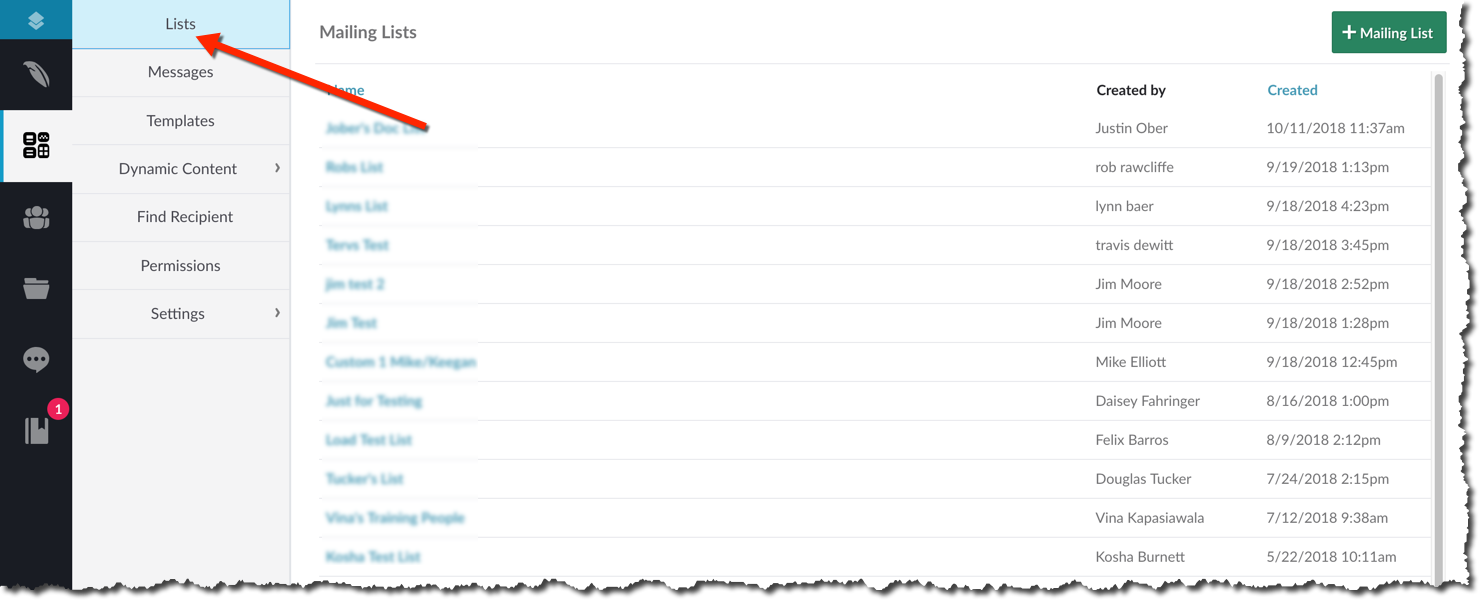 This list can be sorted by Mailing List name, and by the date each list was created.
Click on each list to open it up and see who's subscribed to it.

Subscribers can have one of four statuses: 
Subscribed (green label)

- these addresses will receive messages sent to this list.
Unsubscribed (red label)

- these addresses were once subscribed but have removed themselves (or been removed by an admin) from this list.
Suppressed (brown label)

- there is some kind of problem with these addresses (either temporary or permanent) and Messages will not send any messages to them.
Invited (yellow label)

- these users have consent permission settings that require them to confirm their subscription to this list before they will begin receiving messages sent to it.
Use the color-matched status buttons at the upper-left to toggle the visibility of addresses in each category.
Search for a specific (complete) address using the search field at the top of the screen.