From the Messages screen, click on the green "+ Message" button at the upper right to create a new message.
The window that pops up will ask you to create a subject line for your message, and to select a template to use. Only templates that you have permissions for will appear on this dropdown menu. To start from scratch, select "Blank" template.
Click "Next" to continue to the message editor. Use the tools provided to compose and design your message. When you are ready to continue, click "Save" in the bottom-right corner. 
Once you have saved, you can preview your message or go to the "Message Details" screen to select the settings for your message. Click on the link in the bottom right.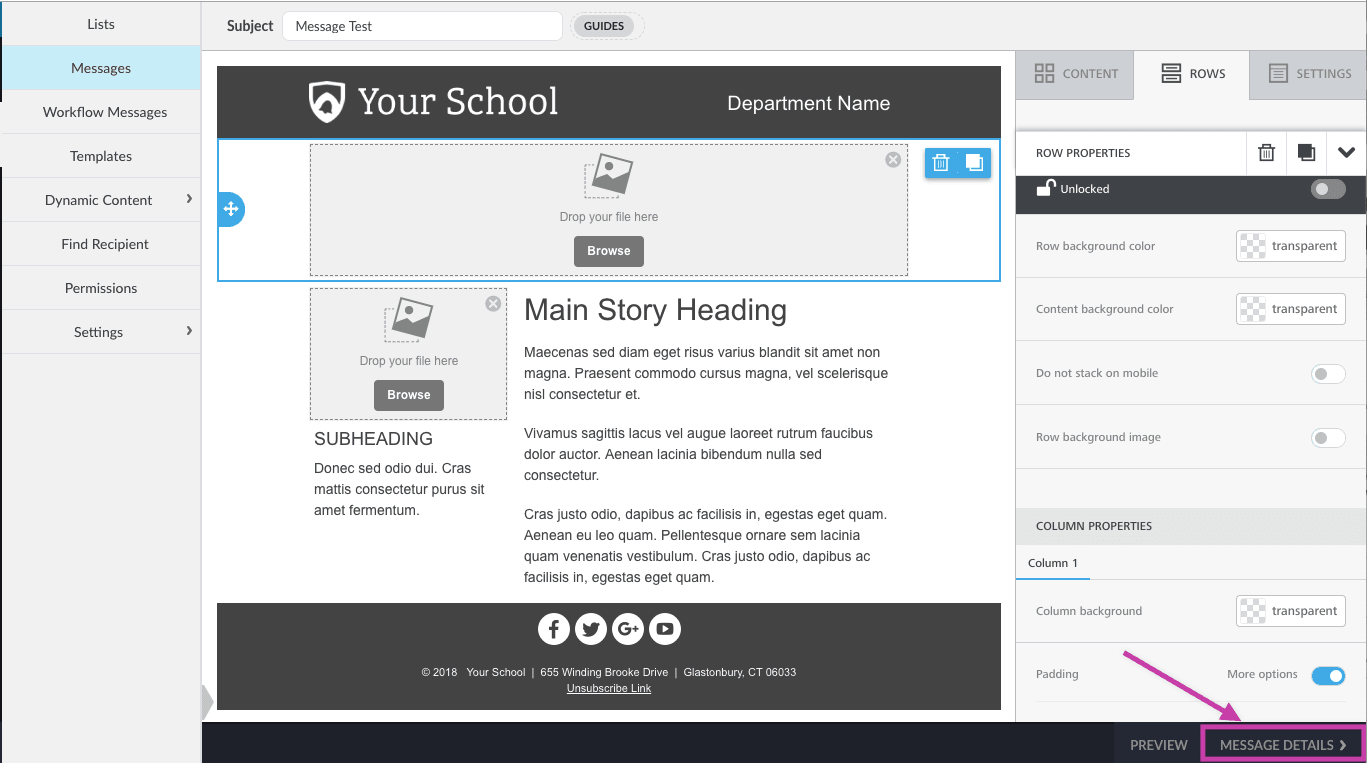 The Message Details screen has all the settings you need to personalize, test, and schedule your message for sending.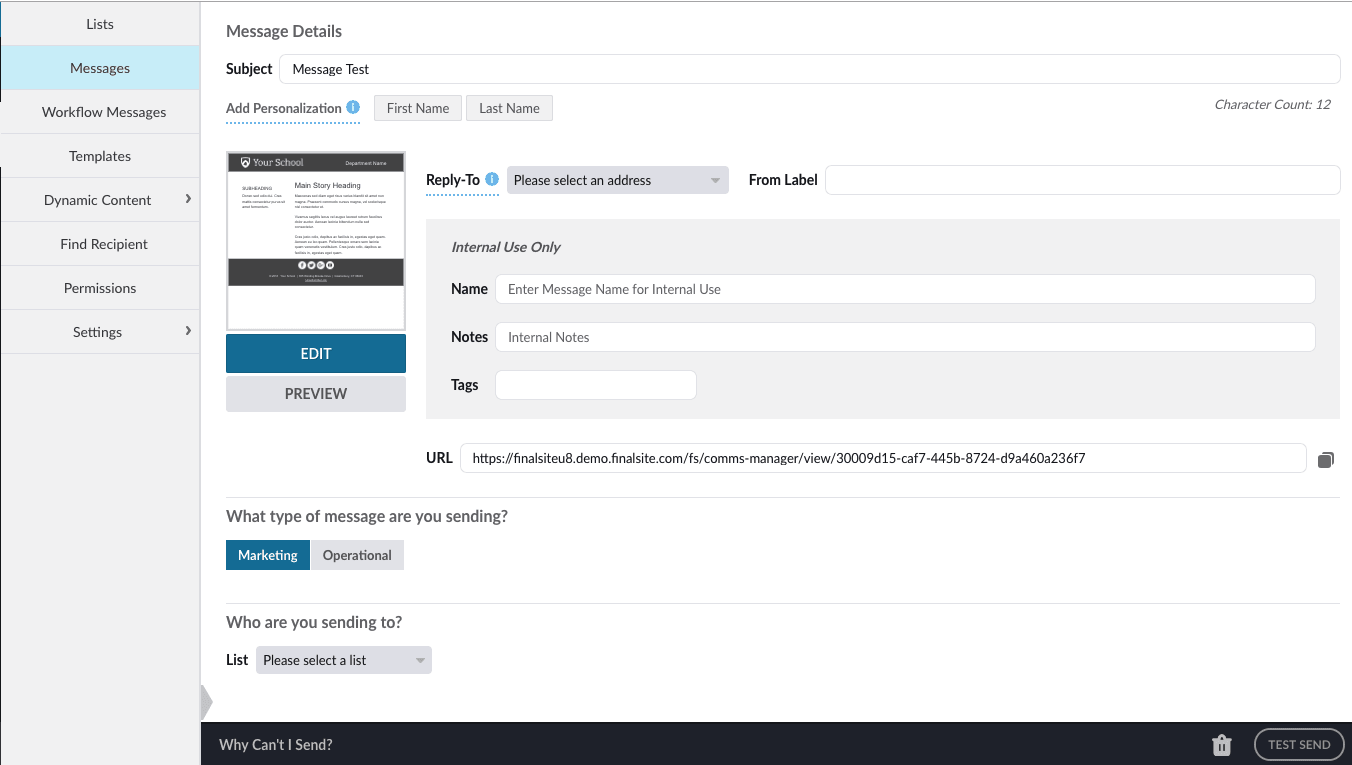 Use the "First Name" and "Last Name" buttons to personalize your subject line with your constituents' names. (Names must be saved in Constituent Manager for this feature to work.) 
Select a reply-to address from the dropdown list. (See Set reply-to addresses for more information about setting up the addresses that appear in this list.) Add a "From Label" in the field to indicate where the message originates from.
The "Internal Use Only" fields help you keep your messages organized and easy to find again. Give your message a custom name other than the subject line. Enter some notes to describe the message for other Messages admins. Add tags to quickly categorize the message and find it again in Messages, or to display in the Messages element.
The URL for the message can be used to view and distribute a copy of the message on a web page. 
The "Marketing"/"Operational" toggle lets you decide whether this is a general message meant to promote your organization, or a vital part of fulfilling your contract with the recipient of the message. Refer to Operational vs. Marketing messages to learn about the differences between these types of messages. Use the "Operational" button with care!
Finally, and most importantly, choose a list to which you will be sending this message. A message can only be sent to one list, so it's important that your list reflects the type of message that will be sent rather than describing the people on the list. 
See Edit new or existing message details to find out more about the Message Details screen.
Before you send a message, it's always a good idea to do a test send to yourself or others. Click the "Test Send" button in the bottom right of the screen to do so. See Create a Test Send of a message to learn more about this process.
Once you are happy with your message, you can "Schedule Send" with the button in the bottom-right menu. You may choose to send the message immediately, or schedule it for a later date and time.