Once you have created a dynamic content configuration - Athletics, Calendar, and Posts configurations are available - it is available in the editor to add to a message or template.
In the message editor, drag a "Dynamic Content" block into the message layout. Click on the block to define which content configuration to use. Select the configuration from the list.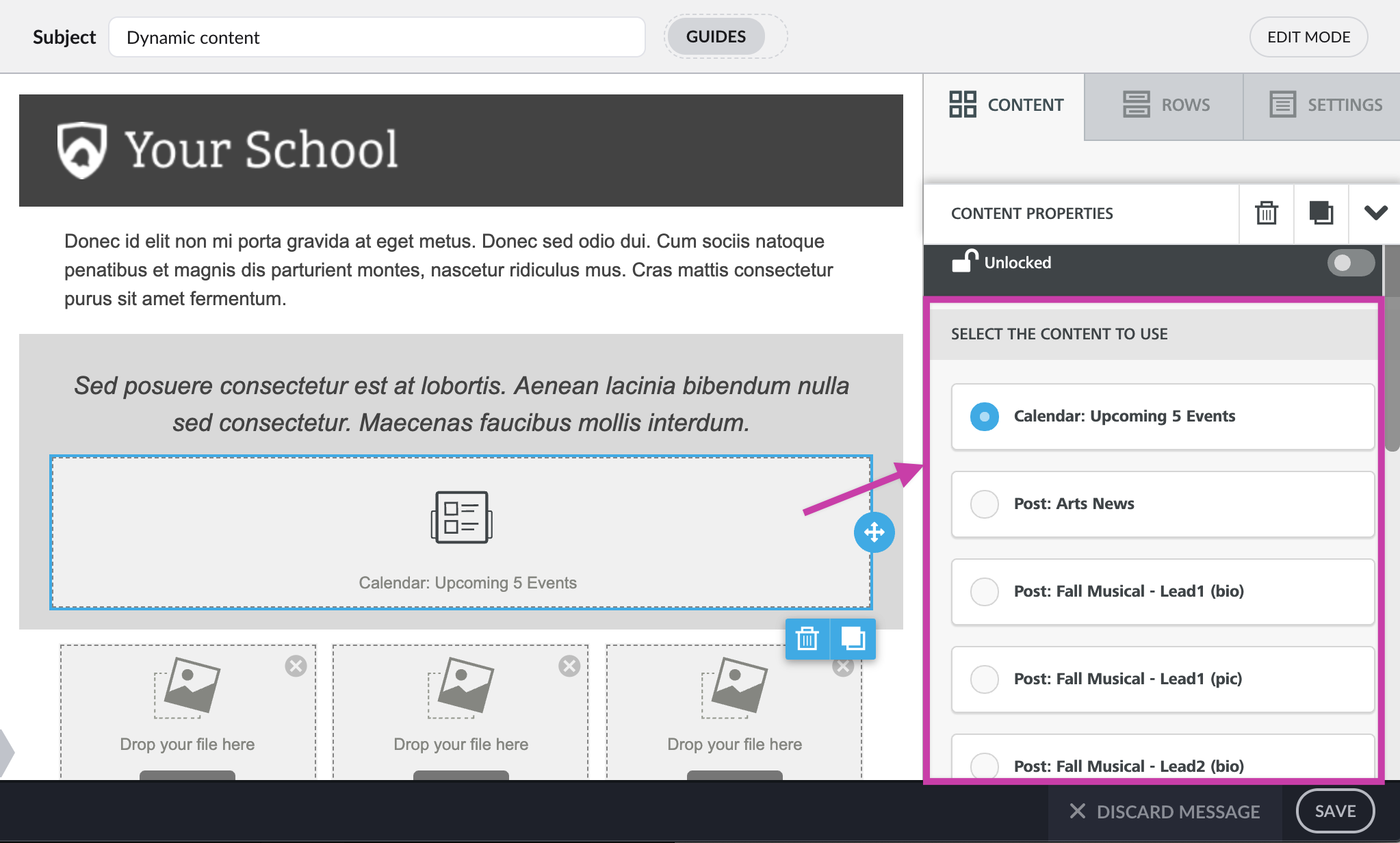 The dynamic content placeholder block will appear in the template and the message. To preview the content that will be shown in the block, use the Test Send feature or click the "Preview Message" icon when creating the message.