What is Calendar Manager?
Calendar Manager is the Finalsite module that stores and manages information about school events. You can create multiple calendars in Calendar Manager, and assign events to them individually.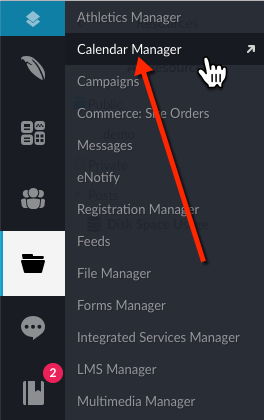 Once in Calendar Manager, events can be displayed in various ways throughout your site. You might have a feature on your homepage, for instance, that shows upcoming events in a slideshow. A campus calendar page could have a traditional 'grid'-format calendar, with events displayed on each day. A "News" page could show a list of upcoming events with details opening on a pop-up. All of these scenarios (and others!) can be powered by the "Calendar" element in Composer.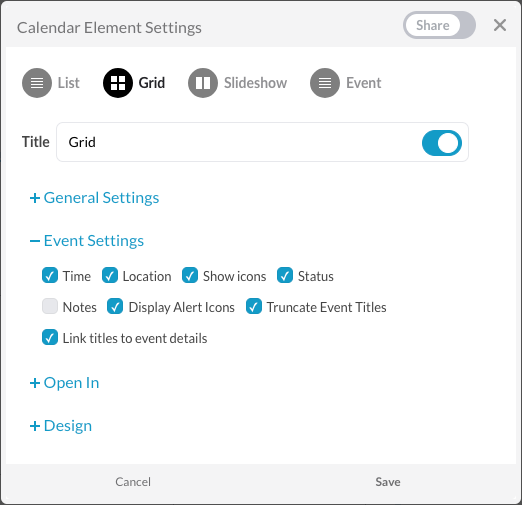 Events that are saved in Calendar Manager can be shared across other calendar systems. You can also pull events from another system (such as Google Calendars) into Calendar Manager, and display them on your site as if they'd been created in Calendar Manager.
Calendar Manager events can also be included in bulk email templates, as well. "Dynamic Content" template elements can pull events from calendars and seamlessly integrate them into email messages with custom styling to match the rest of the layout.
The articles in this section of the Knowledge Base explain and demonstrate how to create events in Calendar Manager as well as how to display them throughout your site. Here are a few articles to get you started: