This article refers to our legacy product, Forms Manager. For the best Finalsite experience, we recommend using our newest product, Forms, which is already available to you in your modules list. To learn more, please review our New Forms FAQ or Compare Forms and Forms Manager.
After a respondent has submitted their form, you as an admin may have cause to go back and edit their response. You can do this through the Results tab.
Hover over the result in the table and click the eyeball icon to view/edit that result. Click the "edit this entry" link at the top to make the fields editable. This will allow you to change the responses to any of the elements on the form, except for registration elements.

To change registration elements, click the "Attendees and Seating" button at the bottom of the window. The attendee information will pop up for editing. Note that you can cancel a registration, but you cannot add a registrant. Save changes to go back to the main View / Edit window.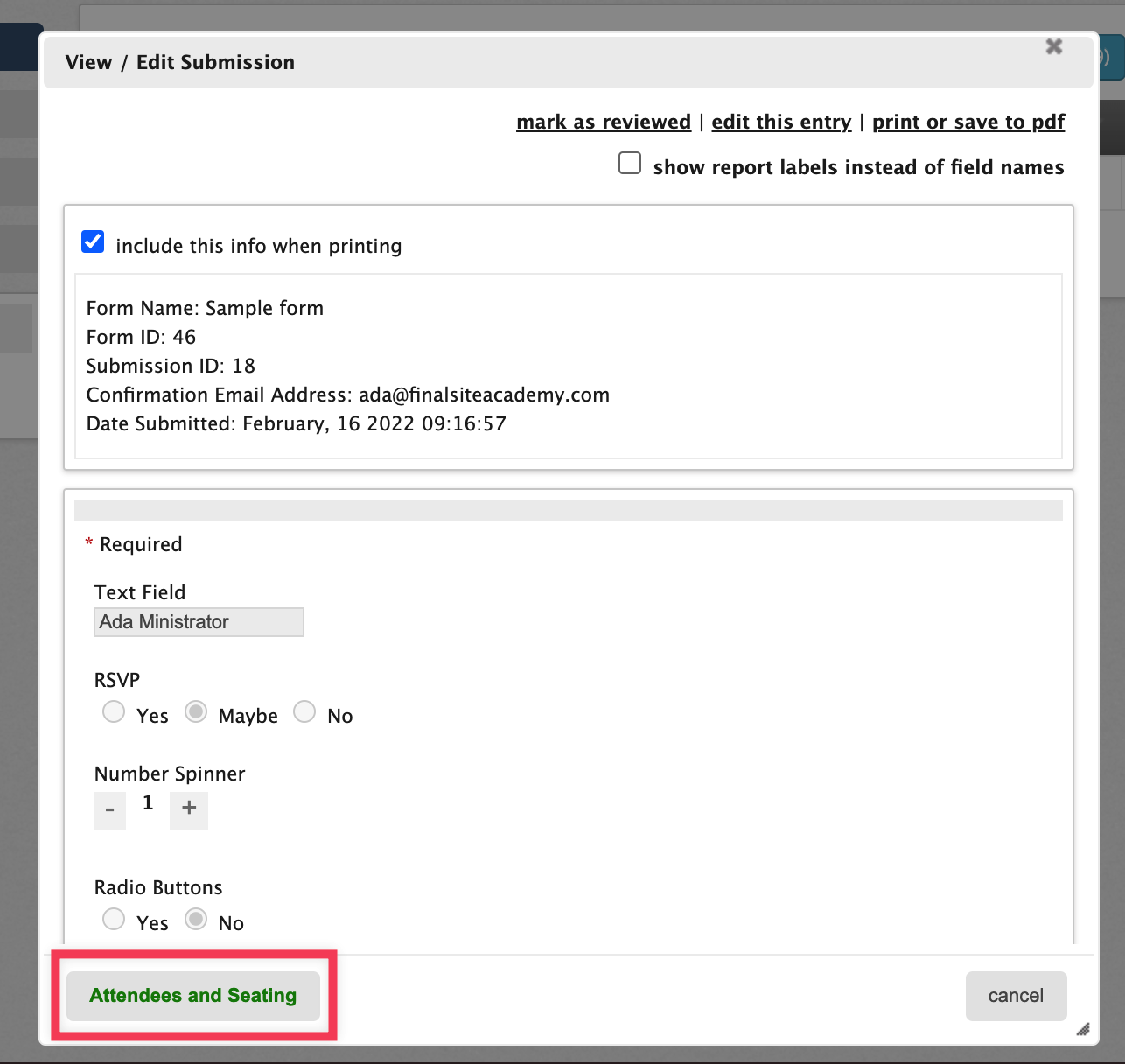 Once you have made any necessary changes, select "save submission" to return to the Results table view.