The Home screen of your app is controlled with the following settings in the Content Settings section of the Mobile Apps module: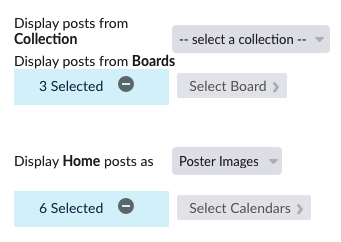 Posts
From the top three fields, choose a collection and/or board(s) to display as poster images (left) or a list (right).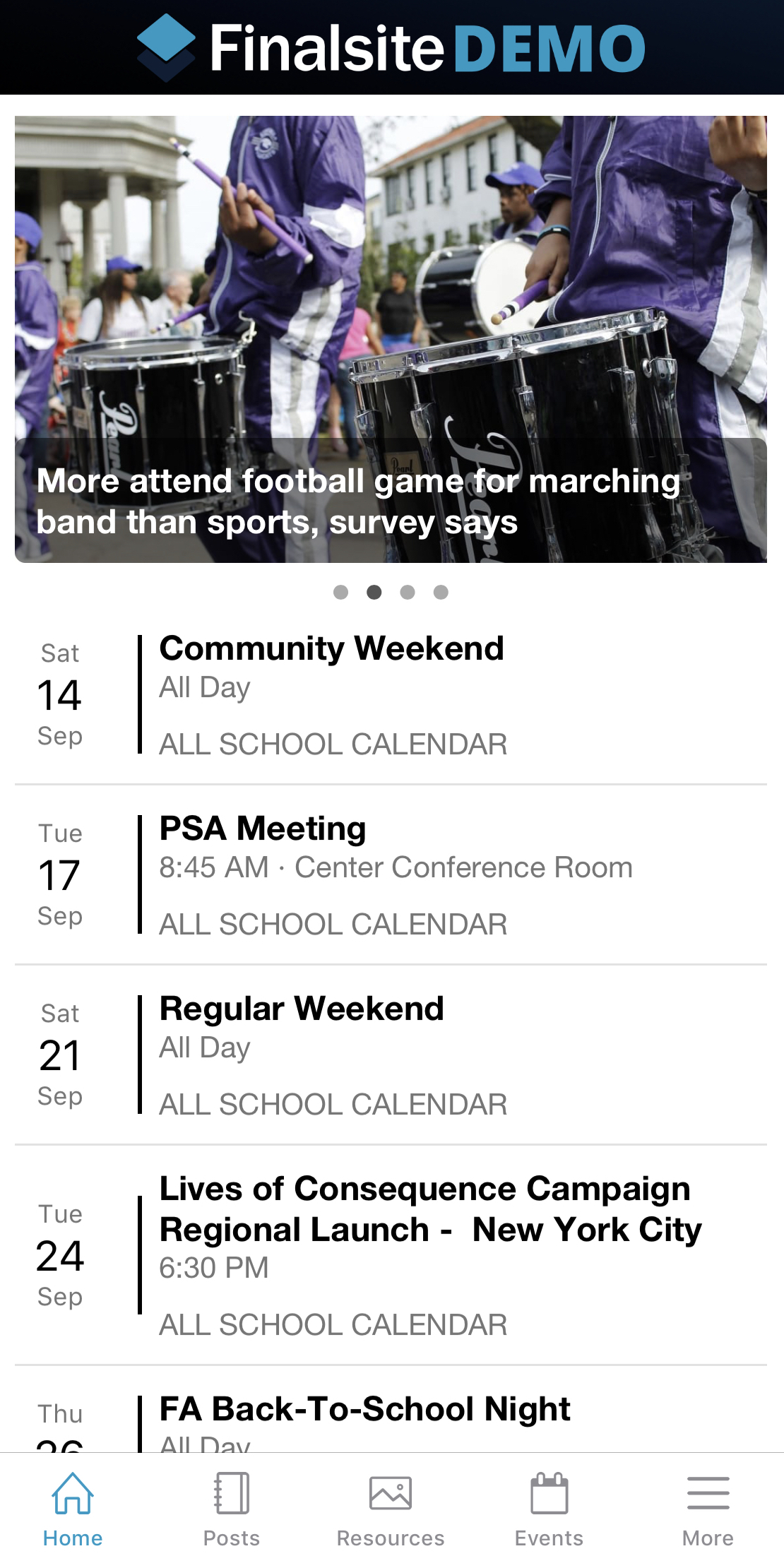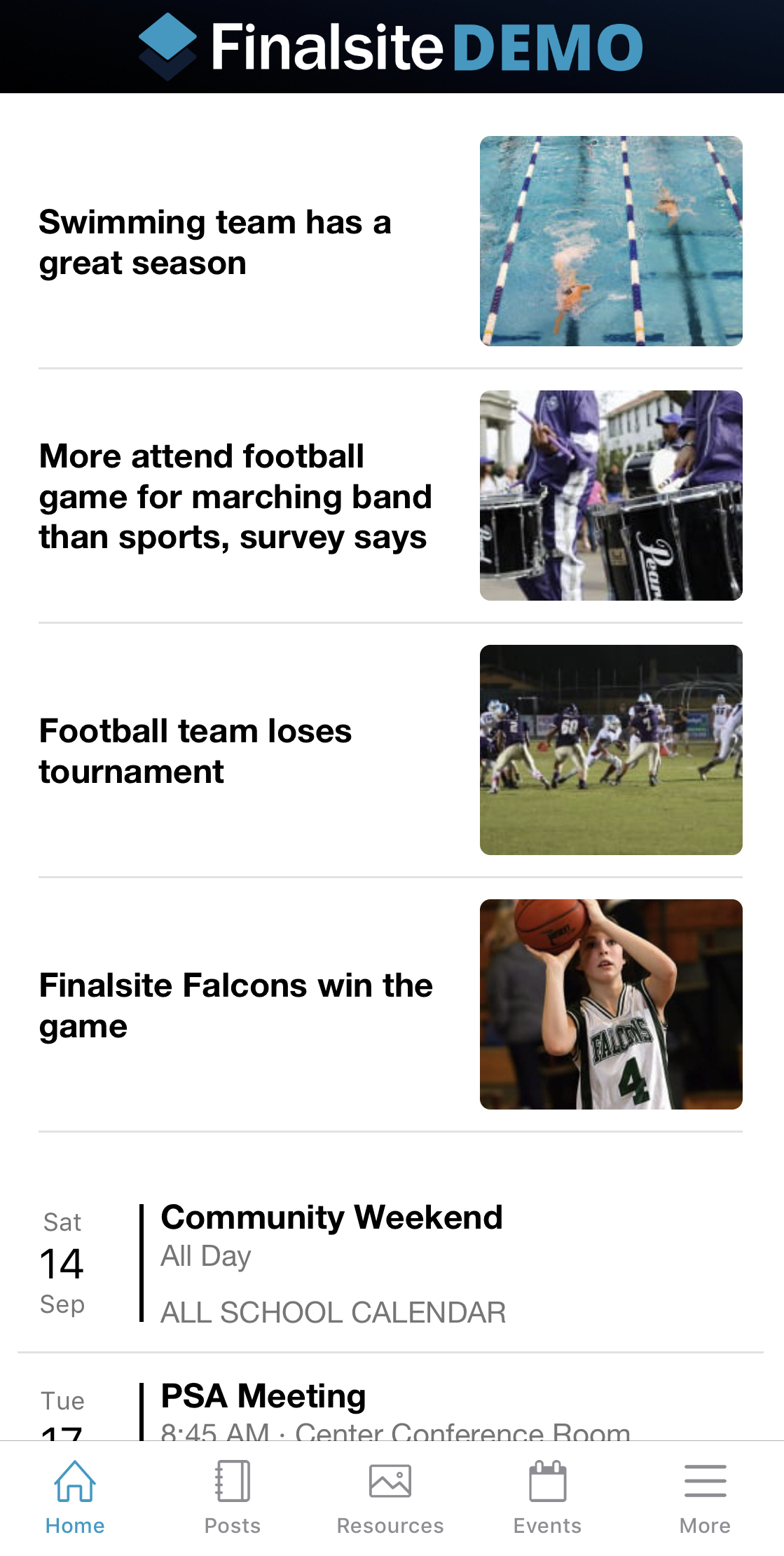 Only the top four posts from the selected board or collection will be displayed on the Home screen Posts slider. To effectively control which content is displayed and ensure the Posts content is always fresh, make use of publish, expire, and feature dates.
For school districts, it's a good idea to select only the main district news and announcement boards to make sure everyone is aware of important communications. Individual school boards are better pulled into the Posts tab, where they can be filtered.
For independent, charter, and parochial schools, select the board(s) your school uses to communicate the most important news or announcement content on your site. These may be the boards you are pulling into your homepage to display news or your parent portal to display announcements.
Events
Next, select one or more calendars to display underneath the posts on the Home screen.
Note: In order for calendars to be displayed in the app, the "LMS/App Availability" setting must be enabled. Ensure that the radio button is set to Public or specific roles are selected on the Calendar Settings screen in Calendar Manager.
It's a good idea to only display the calendars on your Home screen that will be of most interest to the largest number of app users. Pick one or two calendars to display that are relevant to the vast majority of users, such as vacation calendars, all-school or district-wide event calendars. You may also want to display calendars with critical dates for applications or deadlines.
Because this screen will be visible before users have a chance to log in, it's a best practice to include at least one calendar set to "Public" in its Calendar Settings.