A favicon is the tiny icon that appears on your site's browser next to the page name, or next to the site name on a bookmarks list, for example.
To add a favicon, or change the existing one, click on the three-dot More Actions menu next to the domain in Composer and select "Settings."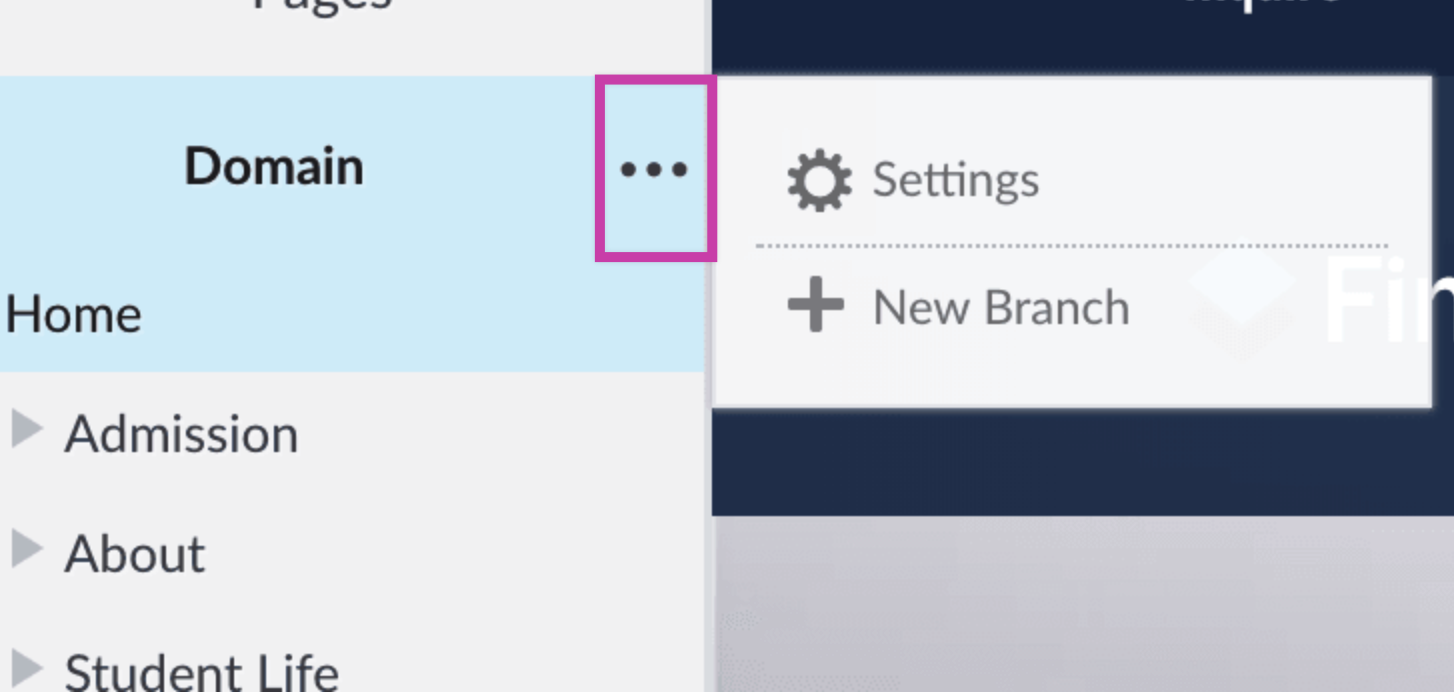 Under Domain Favicon in the General Domain Settings, click "Browse" to search for your favicon file in File Manager.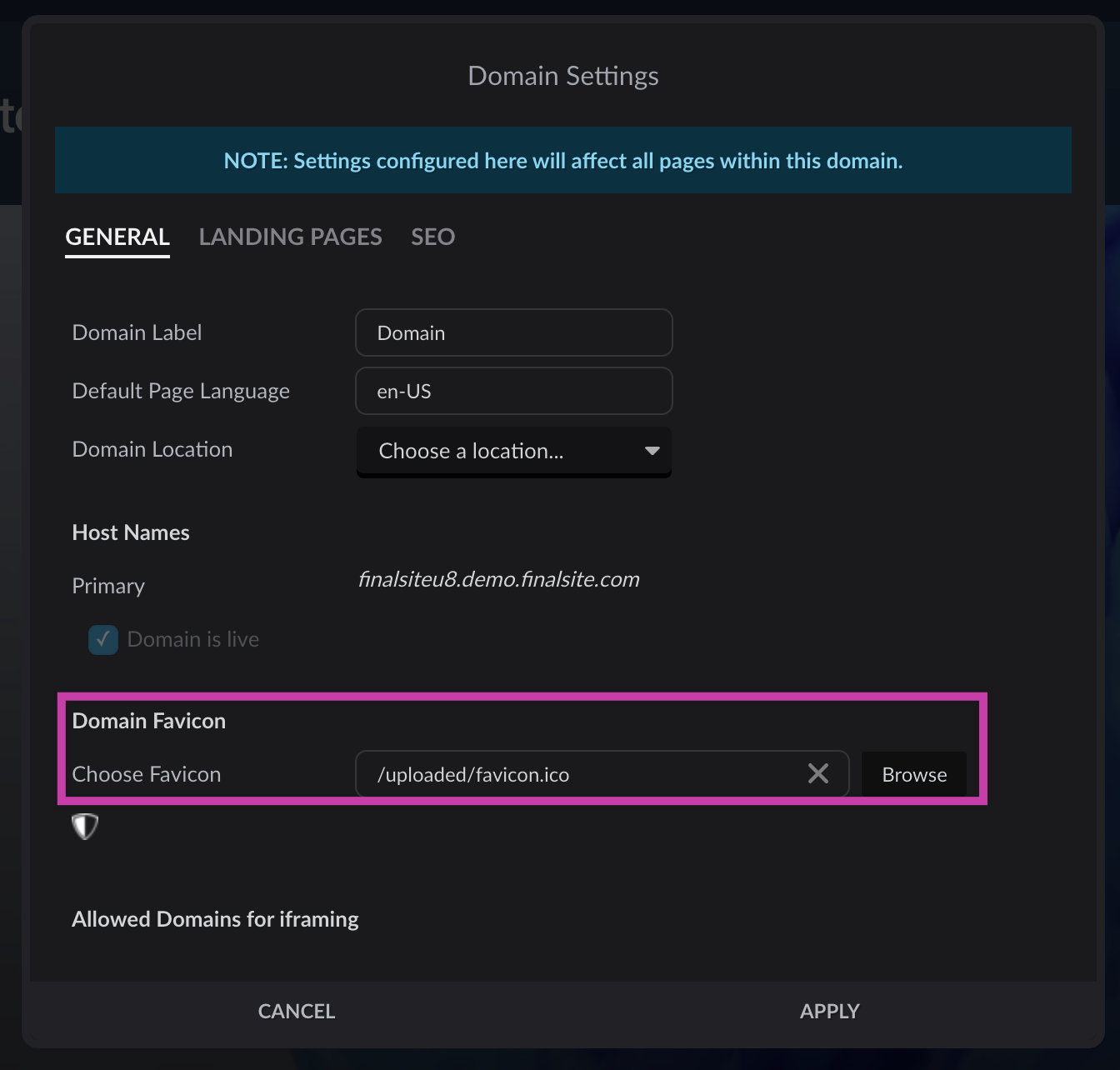 Your icon should be about 16x16 pixels and saved in the .ico format. If you don't already have a favicon file, you can create one using the generator at https://www.favicon.cc/.