This change is due to API policy updates on Instagram's end and is affecting all platforms that connect with Instagram.
"On 11 December 2018, Instagram updated it's API Policy in which it deprecated some of it's important endpoints. So, now it's not possible to get posts on the basis of hashtags and locations through Standard Instagram account."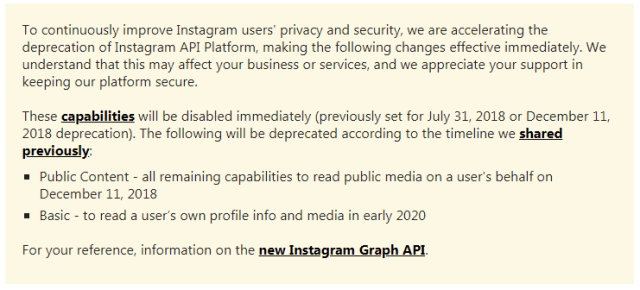 A lot of other major changes took place because of this updated Instagram API Policy. One such major change is that, from now on, no user information will be available with hashtag posts. As a result, Feeds can no longer access personally identifiable information, such as the profile image and username, with hashtag posts. Instead, the post will say "An Instagram User" as the username text.