Data sheets are a fast and easy way to add names to your mailing list, especially ones that may not be in Constituent Manager.
In general, the process of uploading a data sheet looks like this:
Create a spreadsheet with the email addresses, first names, and last names of your intended recipients.

Save it as tab-delimited text file.

Upload the text file to a new or existing Messages list.
Create a new data sheet
Use Microsoft Excel or another spreadsheet program to create your data sheet. In the spreadsheet, list the email addresses in column 1, last names in column 2 and first names in column 3
Add a header row across the top with the column labels: "Email," "Last Name" and "First Name". Make sure that you keep the columns in the same order and use the exact column names so that Messages can process the data sheet correctly (capital letters matter!).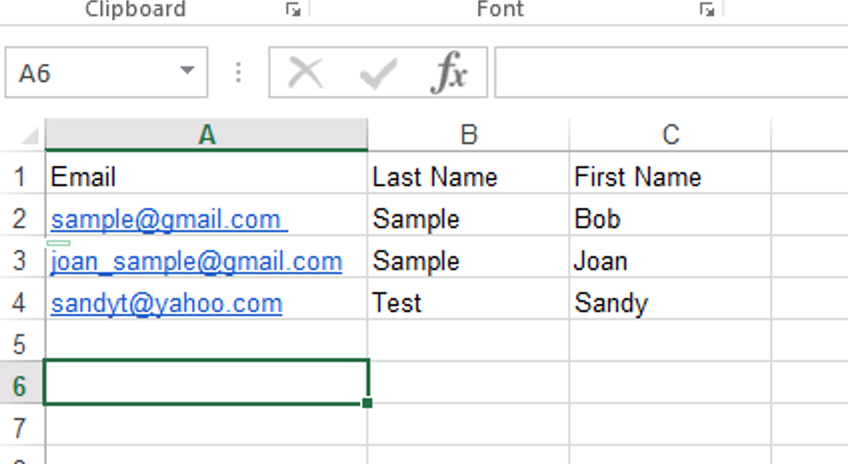 Double-check that your data is correct before saving. If you upload incorrect data, you'll have to recreate the data sheet with the correct data and then re-upload it.
Note: The "First Name" and "Last Name" columns are optional, yet will be required if you plan to personalize your messages with Merge Tags.
Save data sheet as a tab-delimited text file
Save your data sheet as a tab-delimited text file. In Excel and most other spreadsheet software, the procedure for this step should be similar. With your data sheet open, click on the "File" menu and select "Save As."
On the "Save As" screen, find the "Format" dropdown menu and select "Tab Delimited Text (.txt)."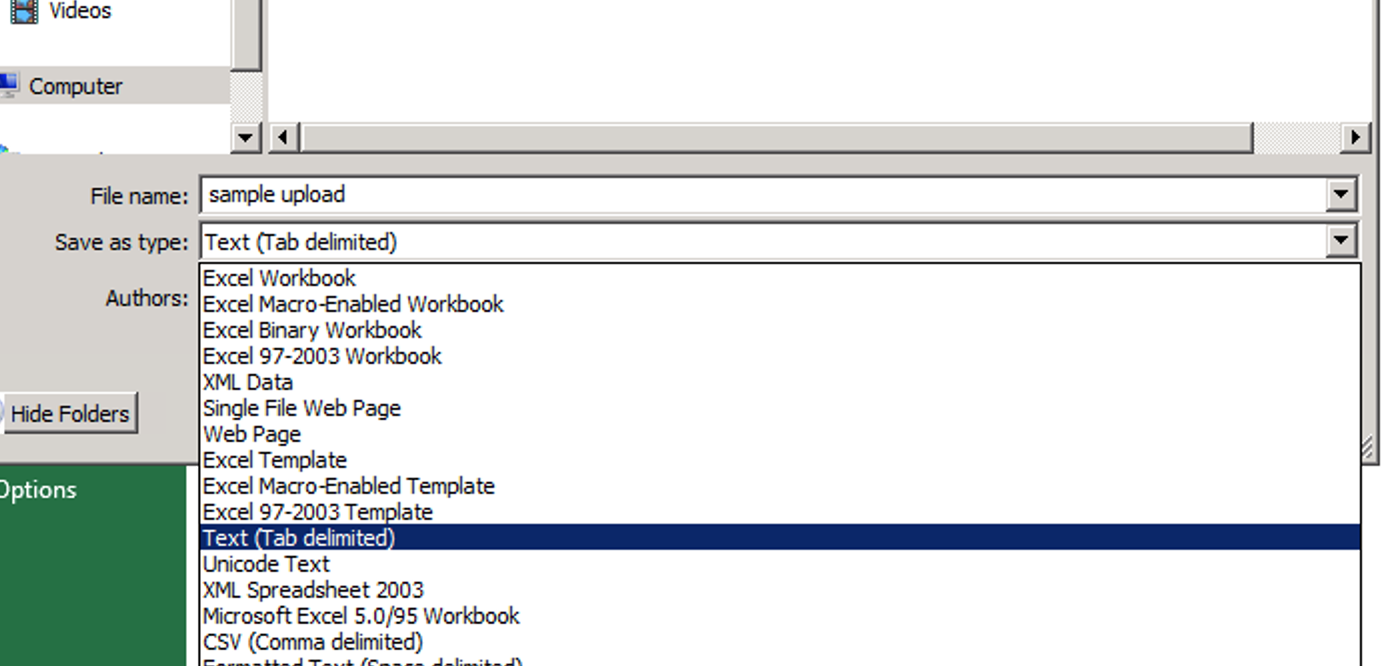 In Excel 2007, click on the "Office Button" at the top left of Excel, select "Save As", select "Other Formats", and select "Tab Delimited (.txt)" from the file format selections.
Give your file a name and save it to your hard drive. Take note of where you save the file.
Upload the data sheet to the mailing list
Within Messages, go to the Lists section and select the list you want to update with the addresses from your data sheet, or create a new mailing list.
Click the "Add Subscriber" button on the top right, then click the fourth entry option, "Upload".
Select "Choose File" and navigate to the data sheet you created earlier. Select it and click "Add".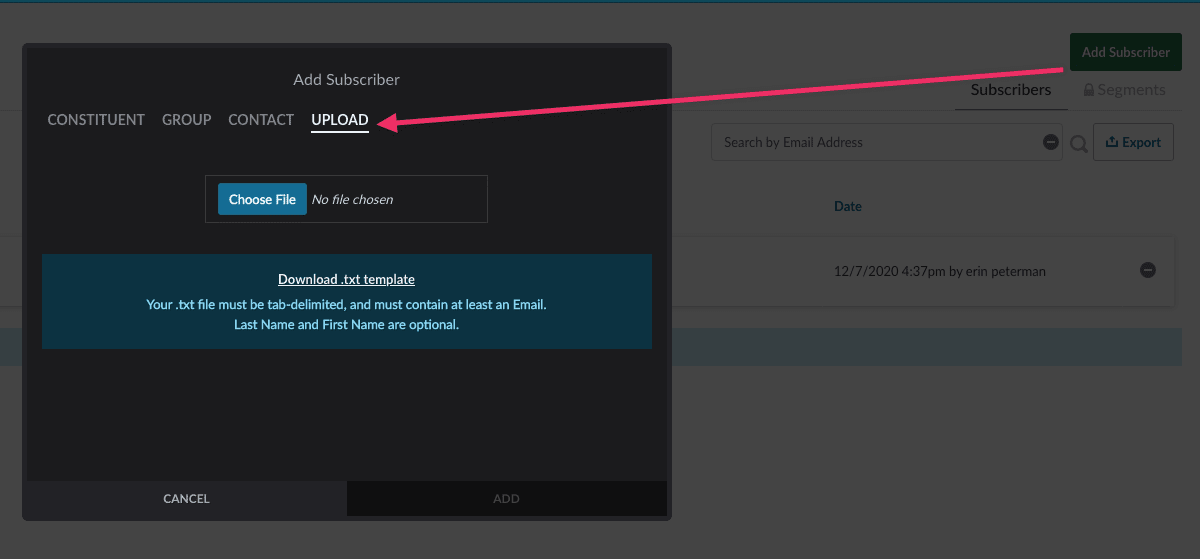 After the file processes, you will be prompted to confirm the results of the upload. Any invalid emails or email addresses that were already in the list will be skipped.
The Messages List in Messages will automatically update to reflect the additions.
Note: Any existing data in Constituent Manager will override data uploaded from the data sheet. We recommended that you compare data from your data sheet with existing constituent profile data to make sure the most accurate and updated data is used.