You can now access our Finalsite Ideas portal right from Composer!
On the Composer dashboard, select 'Share an Idea' at the top right hand corner:

Additionally, you can access it from the left-hand navigation. Select the Finalsite Help icon and choose 'Share an Idea'.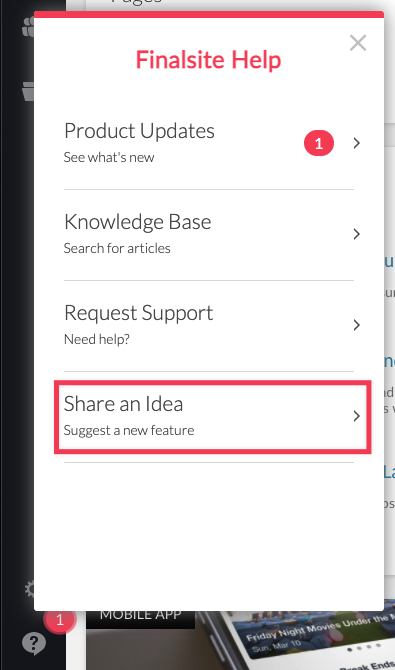 Once here, you can submit a suggestion, vote for others' ideas, and set your priorities for which idea is your favorite.