In this Article
---
Messages offers the opportunity to Attach a Page Pop to a message, giving you a streamlined approach to your multi-channel communications strategy. In this article, we walk through the steps to linking a Page Pop to a message.
Step 1: Create your message in the Messages module
Create your message in the Messages module as normal. Pay particular attention to the subject line, as that will also be used as the link in the Page Pop. Select Attach A Page Pop in the bottom-right corner to create the linked Page Pop.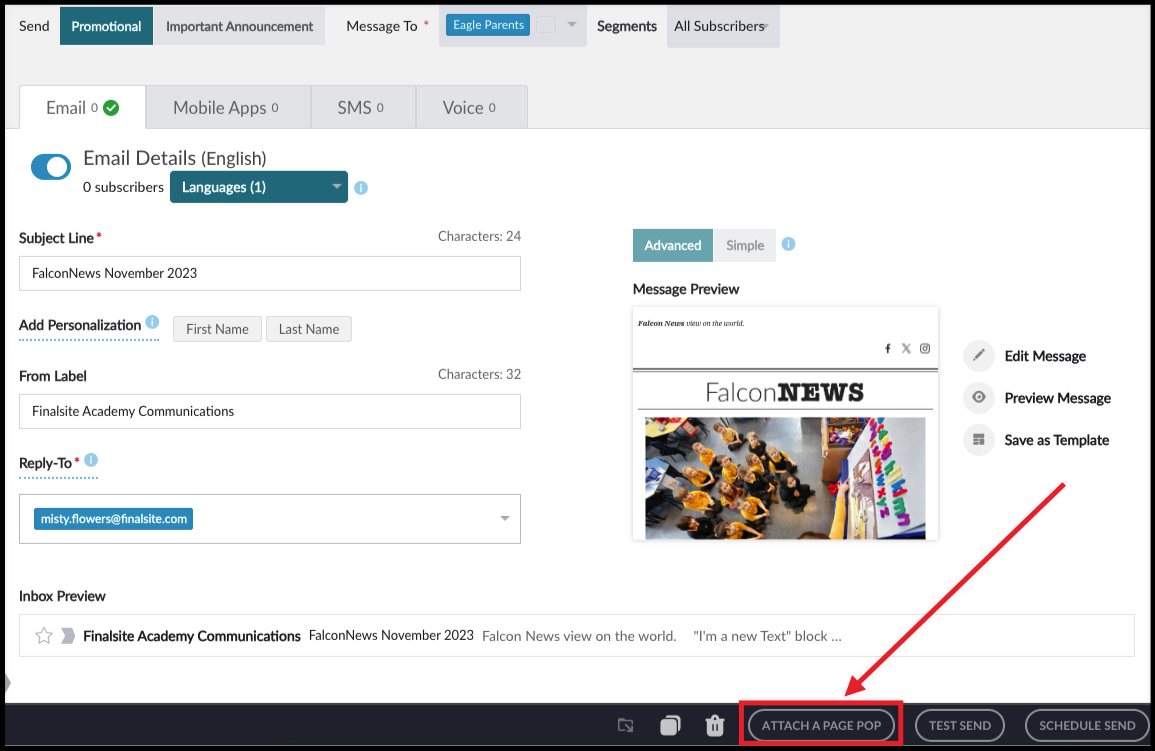 Step 2: Customize in the Page Pop module
The Page Pop module window will open up with the following details to pay attention to: 
Name Field: A new Page Pop will be created, pre-filling the message subject in the Name field. You can change this name if you prefer.
Message: Enter any text into this content editor that you'd like to display with the Page Pop, but remember that a link to the message you are attaching to this Page Pop will display in this area once the Message and Page Pop are both live. 
Start / End Date / Time:

Start: Do NOT set a Start Date for this Page Pop since it will automatically start on the date and time that the message is sent. If you begin the pop before the message is sent, the link included with the message will not be active and will throw an error code when clicked.
End: It IS; however, a best practice to set an End Date for when the Page Pop will end so that visitors do not grow tiresome. Keeping your website fresh is important so that you community stays engaged.

Display Options: You may or may not see this area, depending on whether your contract includes "Timed and delayed page pops."
Create the Page Pop

, click

Update

to save your changes, and then select

Back to Messages

in the bottom left corner to return to the message in progress.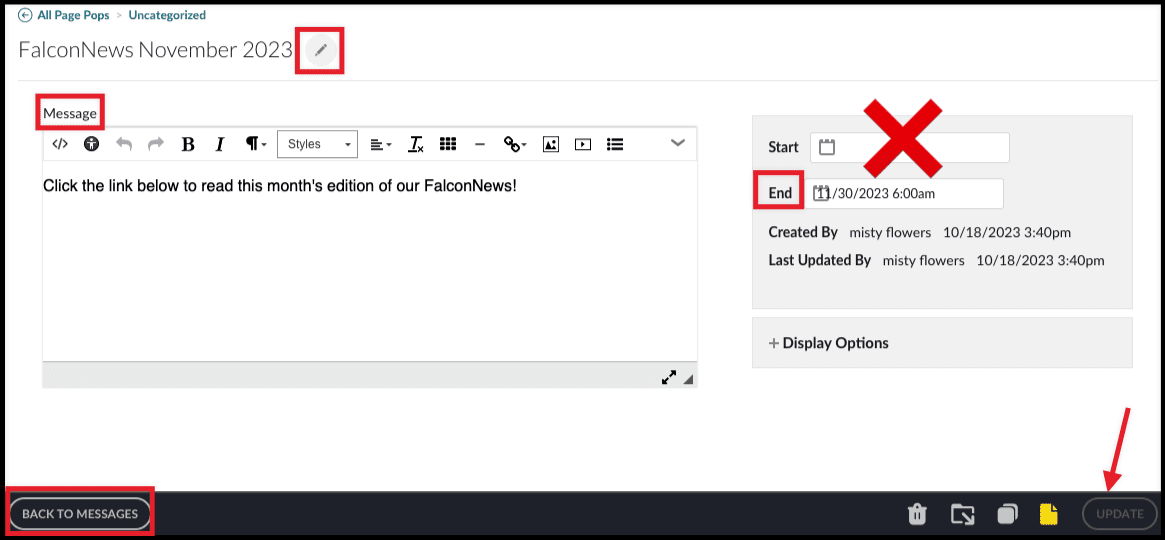 Step 3: Finalize your message before sending
Finish setting up your message, then send it or schedule it to send. The Message Scheduled notification indicates that your linked Page Pop will start at the same time as your message is sent.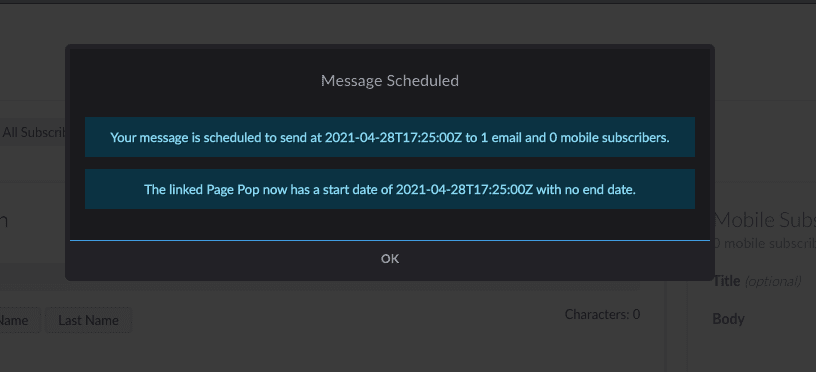 When the user views the Page Pop on your website, a link will appear at the bottom that reads More about followed by the subject line of your message. This link connects the user to the archived web version of your message.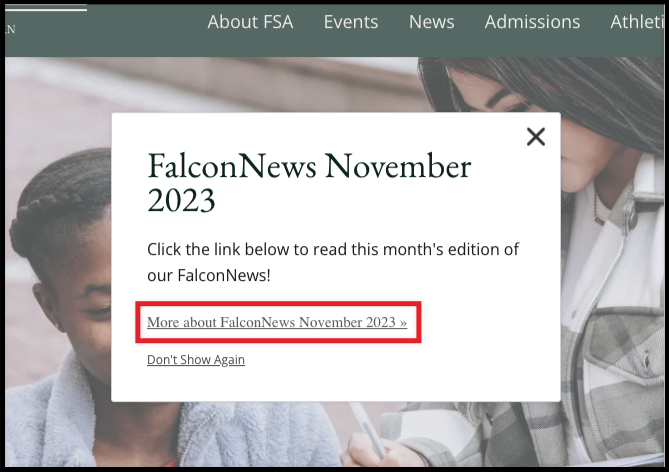 Note: It is not possible to change the text of the link.