Messages offers the opportunity to attach a Page Pop to a message, giving you a streamlined approach to your multi-channel communications strategy. In this article, we explain how to set up a connected message and Page Pop.
First, create your message in Messages as normal. Pay particular attention to the subject line, as that will also be used as the link in the Page Pop.
On the Message Details screen, select "Attach Page Pop" in the bottom-right corner to create the linked Page Pop.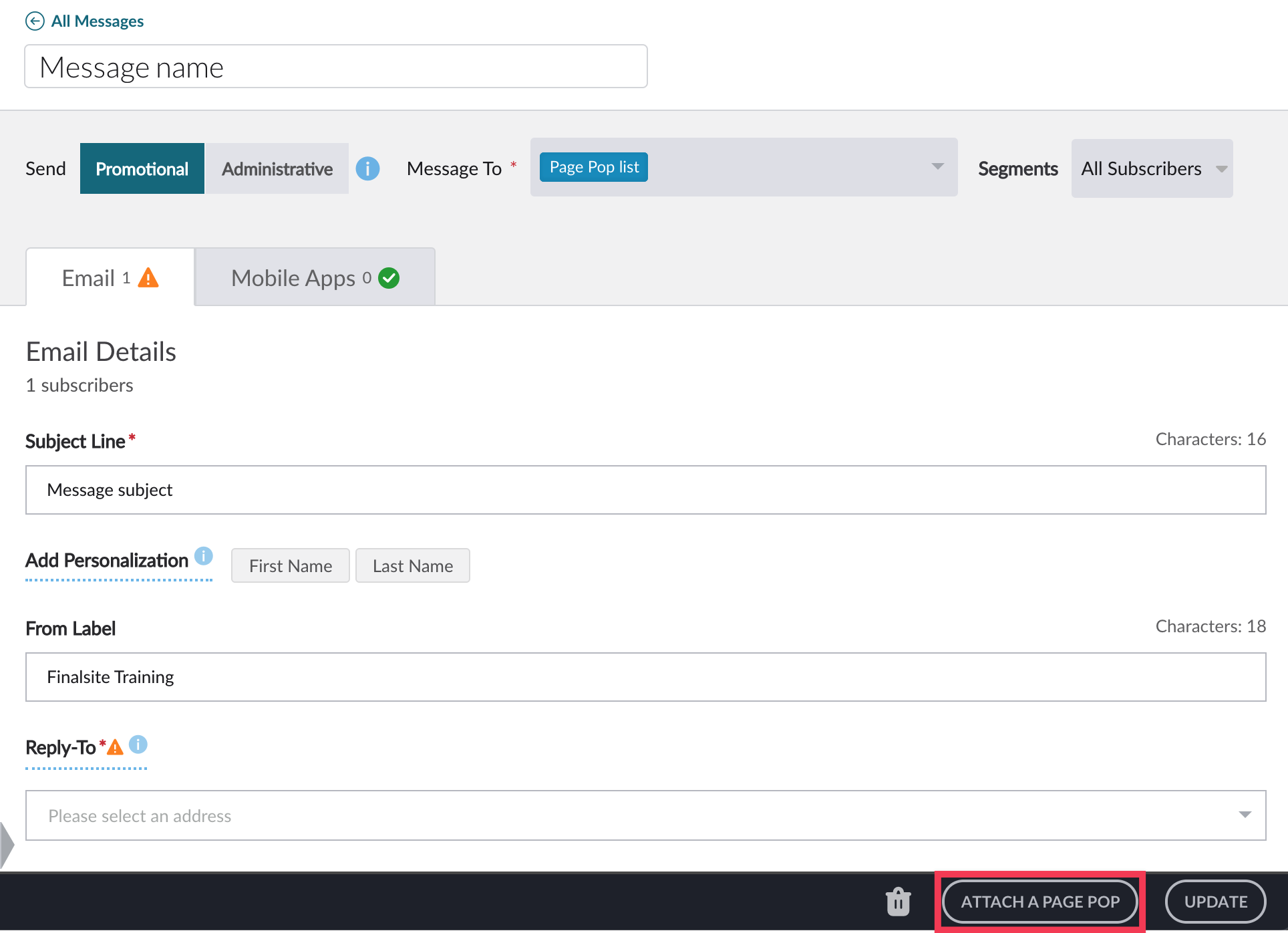 A new Page Pop will be created, pre-filling the message subject in the Name field. You can change this name if you prefer. Create the Page Pop, and then select "Back to Messages" to return to the message in progress.
Note: Do not set a Start date for this pop. The Page Pop will automatically start on the date and time that the message is sent. If you begin the pop before the message is sent, the link included with the message will not be active.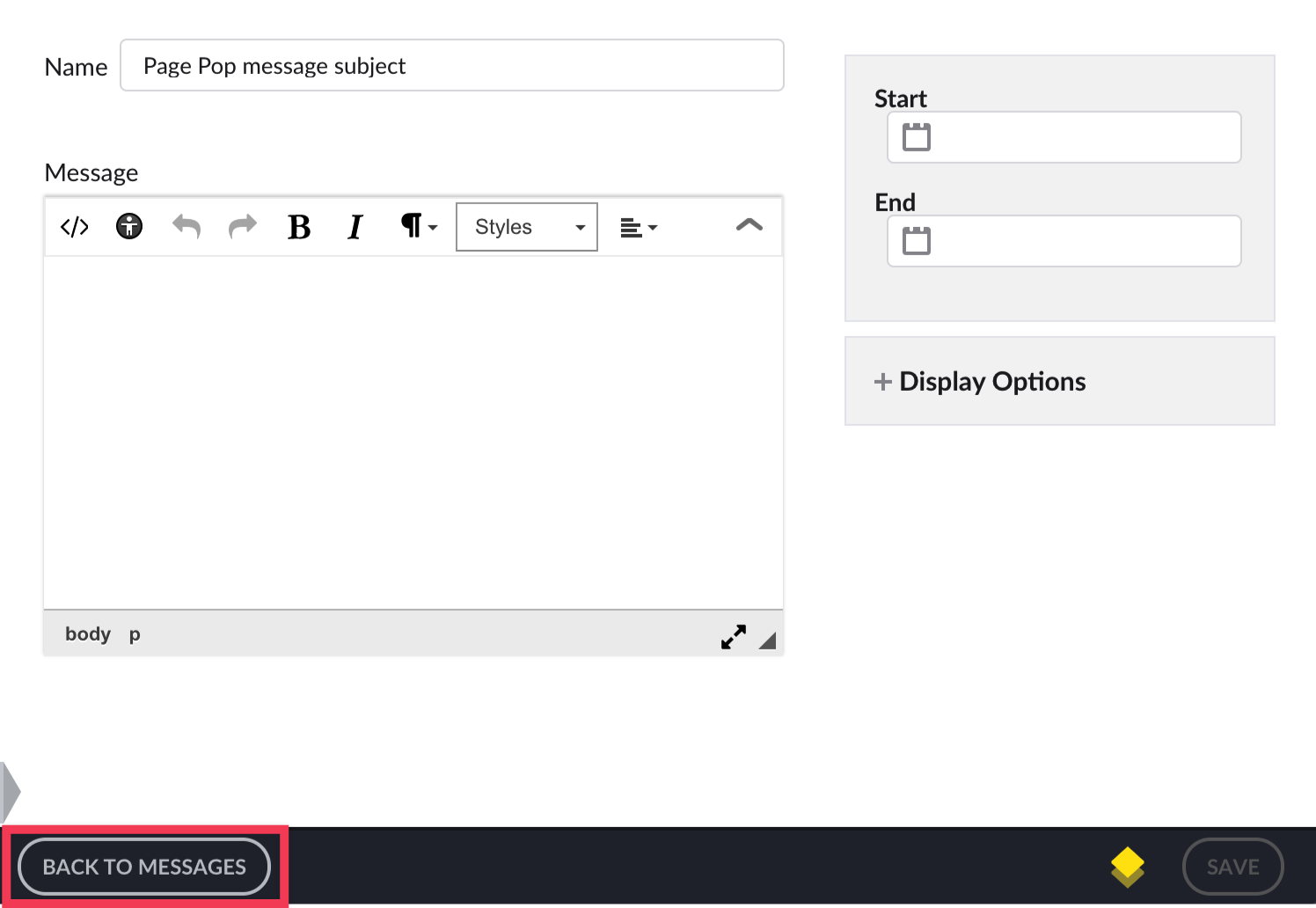 Finish setting up your message, then send it or schedule it to send. The Message Scheduled notification indicates that your linked Page Pop will start at the same time as your message is sent.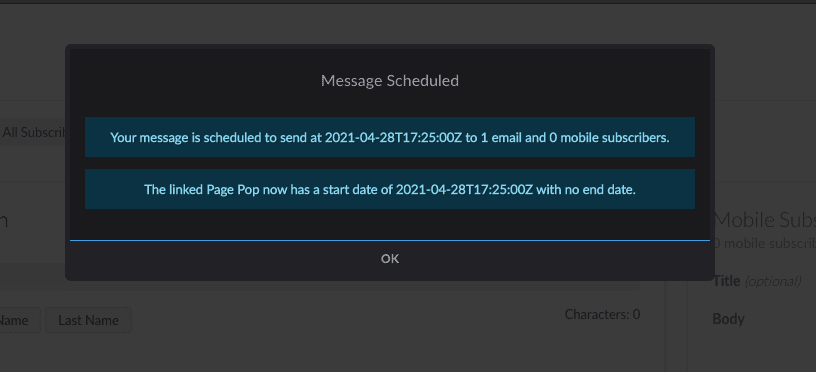 When the user views the Page Pop on your website, a link will appear at the bottom that reads "More about" followed by the subject line of your message. This link connects the user to the archived web version of your message.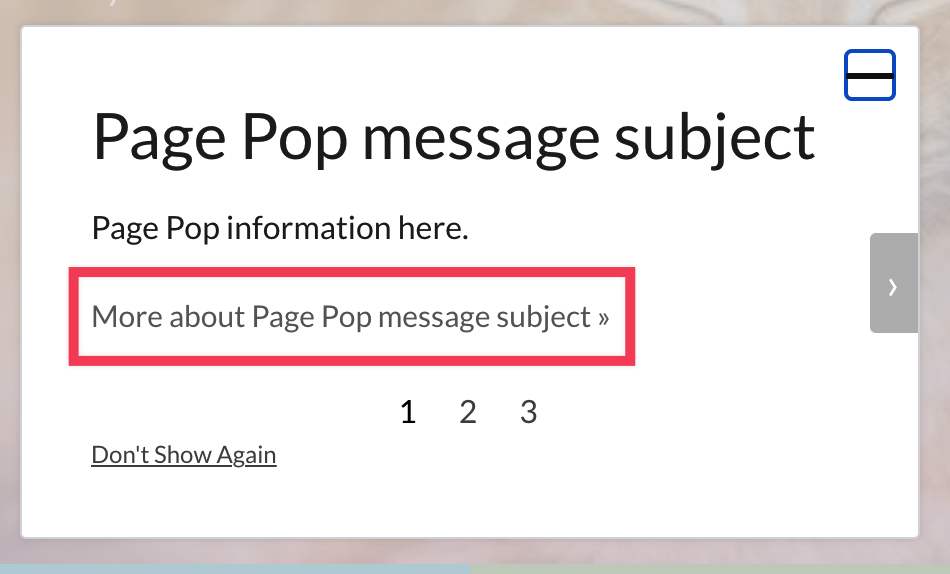 Note: It is not possible to change the text of the link.