When a form is submitted with an offline payment type selected, it isn't possible for Forms to automatically track the status of the payment (for obvious reasons).
For offline payments, the status is set to "Unpaid" by default and can then be changed by the form admin.
To change the payment status, first click on the submission you wish to change. In the detail pane on the right, click the edit pencil next to the payment status.
In the Change Payment Status box, toggle the payment status to "Paid," enter a comment if needed, and select Save.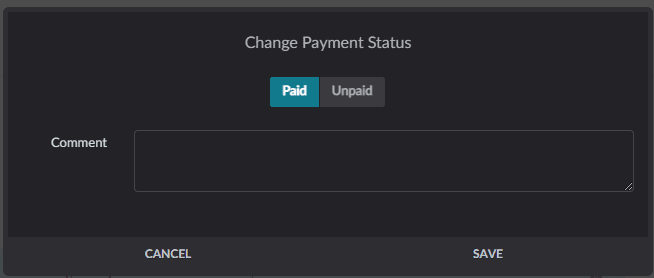 The payment status is now updated and the optional comment is displayed below.