In this Article
---
With the Social Media Connections module, it's easy for designated users to share posts to Facebook or Twitter / "X" as soon as they've published them. Once you have connected your organization's accounts, users can share new posts directly from the Posts module.
Note: Sharing to social media requires a default board post page to be configured in the board settings. 
Toggle share settings
A Posts user with rights set up in Social Media Connections for at least one account will be able to view the Share to Social Media settings on the right-hand side of the new post settings. 
Expand the Share to Social Media menu and enable the toggles next to Share to Facebook and/or Share to Twitter.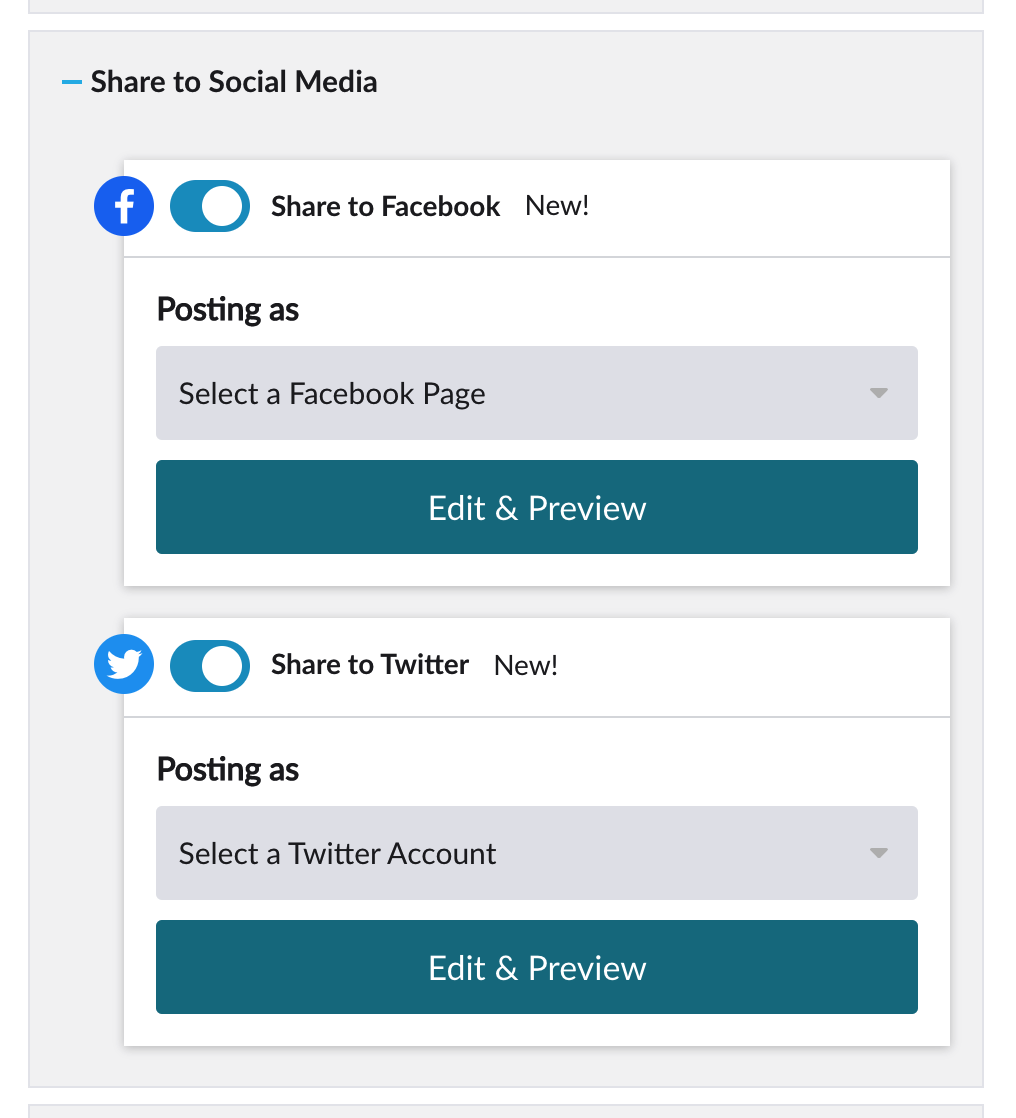 In the box that appears, select the page that you want to share the post to. You can share a post to one Twitter and one Facebook page at the same time.
Edit and preview
Click on the Edit & Preview button to see the content from your post to be shared. By default, this is the post title, the plain-text summary, and the thumbnail image. 
However, you can change the summary and thumbnail by selecting the custom checkbox next to each field. 
Publish
When your post is scheduled to publish, blue banners in the dates box indicate that it is set to be shared to social media, as well.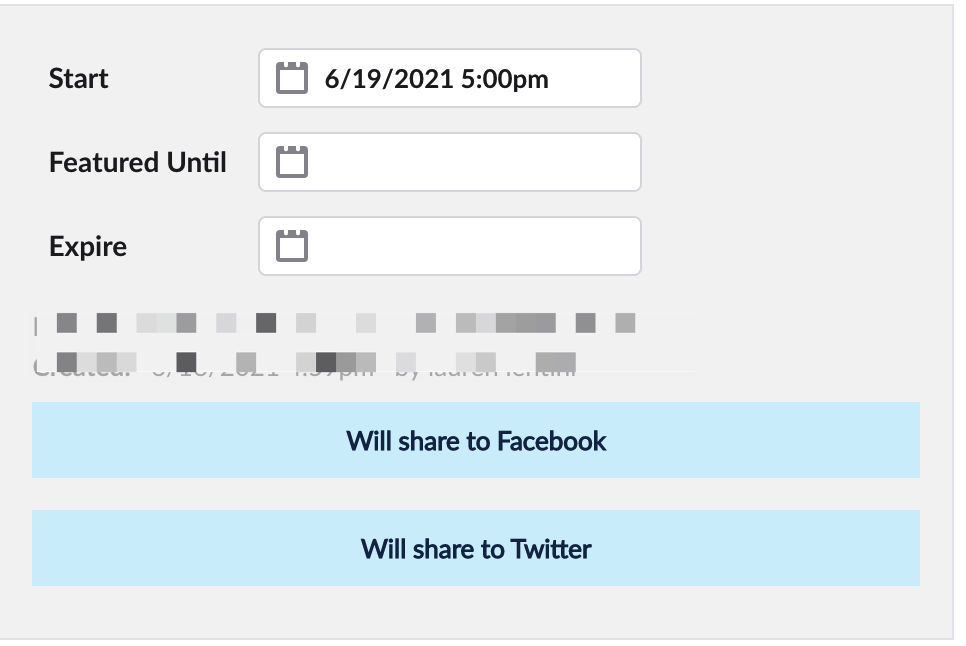 The post will be shared on social media at the same time it is published. In addition to the title, thumbnail, and summary, the social media post will include a link to the full post on the board's default board post page.
Note: Only a new post can be shared to social media with this method. Any updates to a post after it has been shared will not be reflected in the associated Twitter or Facebook post.