To easily view, preview, and send links to individual posts, as well as for good SEO practices, it is best to create a default Post page for your boards.
To create a default Post page:
Create a new page in Composer.

Add a "Post" element from the Module section of the element library.

Select the pink settings gear icon on the element and choose the "Single" post option.

Publish the page.
Note: You probably don't want to display this page in the navigation, so you'll want to use the "Hide this Page from Navigation" checkbox in the Page Settings for that page.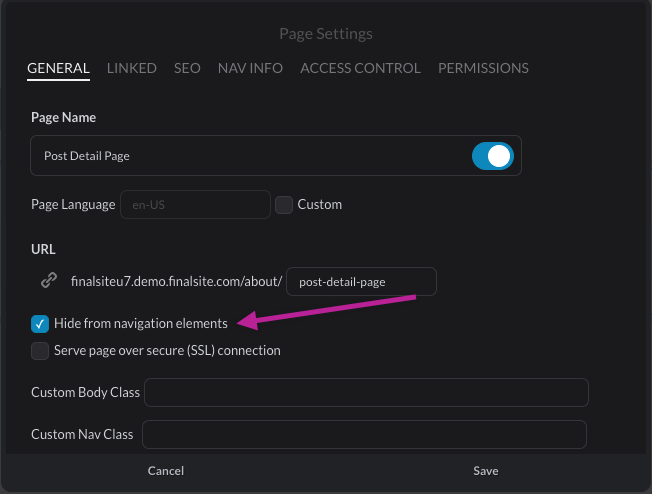 Once your Post page is complete, you can set it as the default Post page on an individual board.
Navigate to the Board in Posts.

Hover over the Board in the menu, click on the three-dot Action Menu, and click on "Settings."

Choose the page in the window that pops up.