Creating a button in Composer is as simple as creating a link.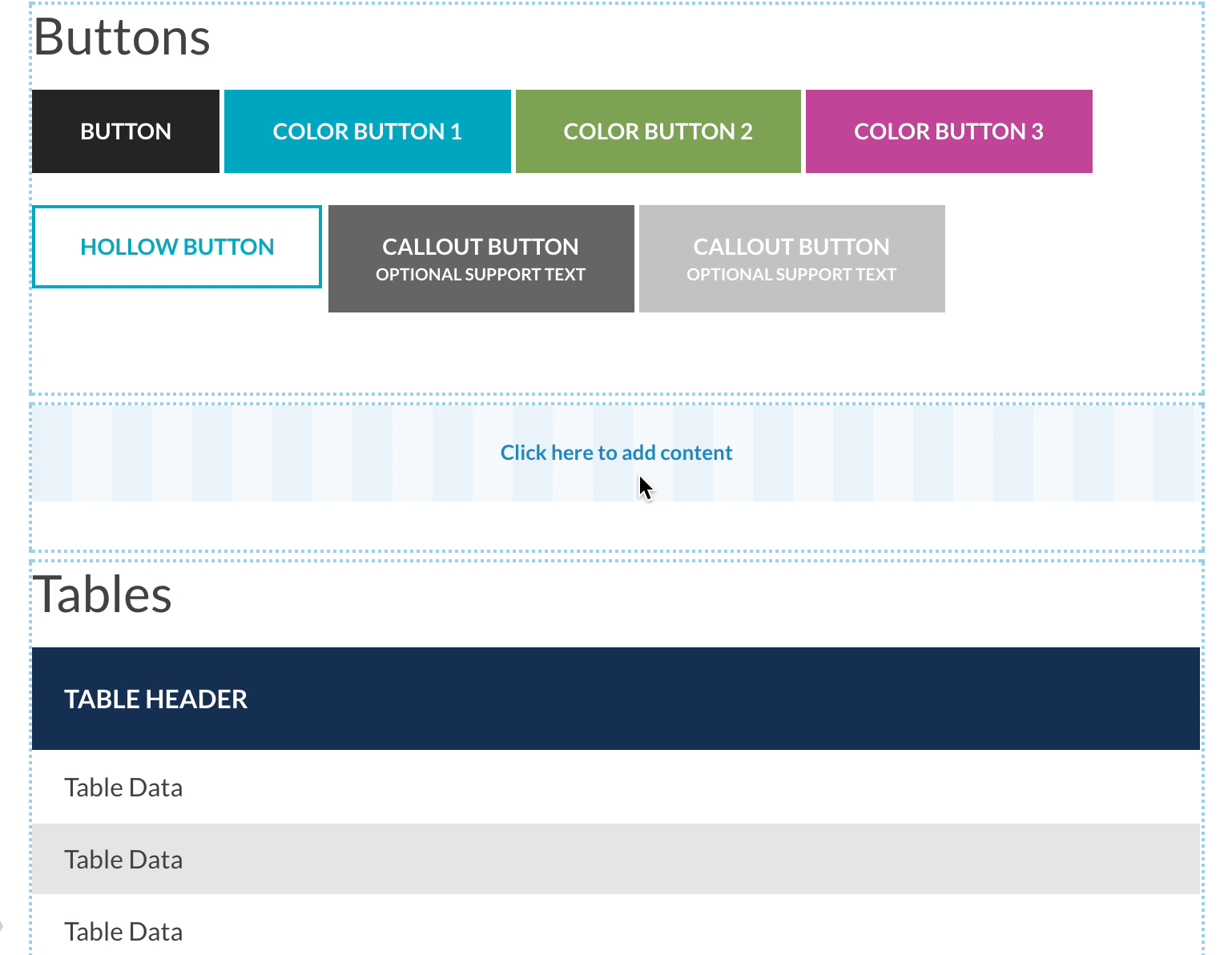 Add a Content element to your page or edit an existing Content element.

Type your button language into the editor.

Optional: If you are making a Callout button with a title and caption text, italicize the text you wish to be the caption text. (You can refer to your Style Guide for more information about Callout buttons.)

Highlight all of the text and add a link using the Link menu.

In the Link settings add the desired button styling using the "Class" dropdown.

Save the Link settings and save the Content element.

Publish the page.