To remove a single instance of a recurring event, first open up the calendar view and find the instance you wish to delete.
When you click on the instance, you'll be prompted to indicate whether you want to edit the entire recurring event ("Master Event") or just this one particular date ("Occurrence").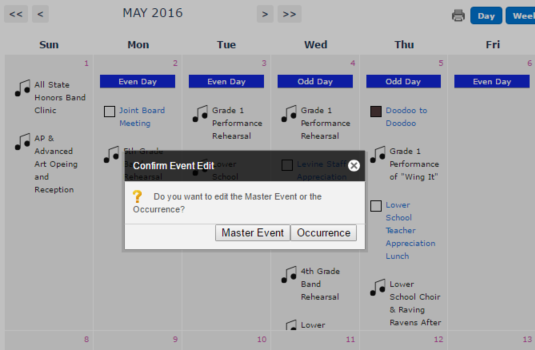 Select "Occurrence." From this screen, you can delete that instance in the series by clicking the "Delete" icon in the upper-right corner. Select OK on the confirmation window that appears.