A Tabs element allows you to easily organize a large amount of content on a single page by allowing different content to occupy the same space on a page.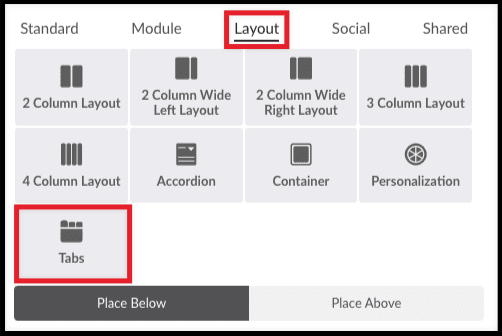 When you first add the element, it loads with one tab called "New Panel." Click on the gear icon next to the tab to edit the tab title. Click on the "Add Tab" button next to the existing tab to add new tabs. Drag and drop the tabs to re-order them.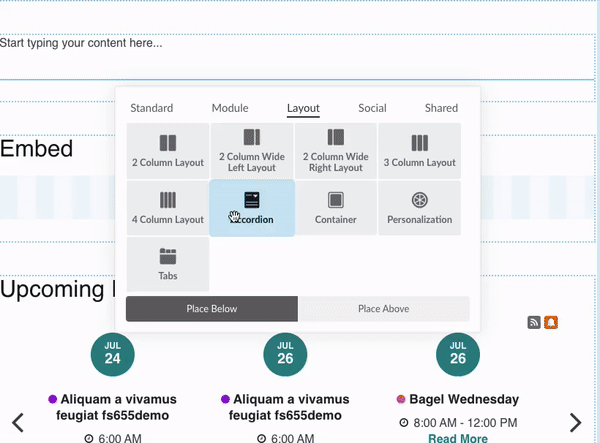 For more information about using Tabs elements, refer to Customize an Accordion or Tabs element.
Element Settings
Tabs elements do not have any customization options beyond the common element settings.