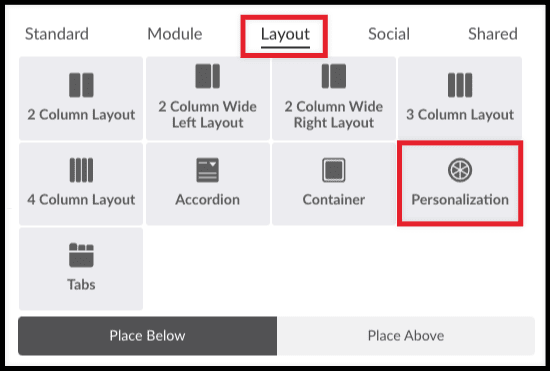 The Personalization element works together with the Personalization options for each page to target information on your site directly to the users who will be interested in it the most.
The Personalization element consists of a personalization container and a Personalization Panel element. Use a separate Personalization Panel element for each segment that you wish to target. The first panel is inserted by default, and you can add as many additional panels as you need. Click the green "Add Panel" link below the existing panel to add new panel.
For more information, refer to the Personalization section of the Knowledge Base.
Element Settings
Personalization elements do not have any customization options beyond the common element settings. In addition to the common element settings, the Personalization Panel element includes the following configuration option.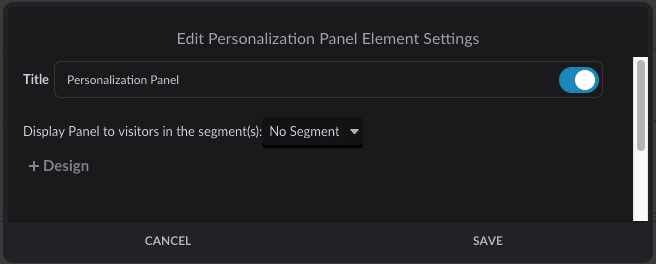 Display Panel to visitors in the segment(s): Choose one segment that will be able to view the content within the Personalization Panel element.