The Map element can be used to display the address of your choice on a Google Map, with the option to open it in the Google application.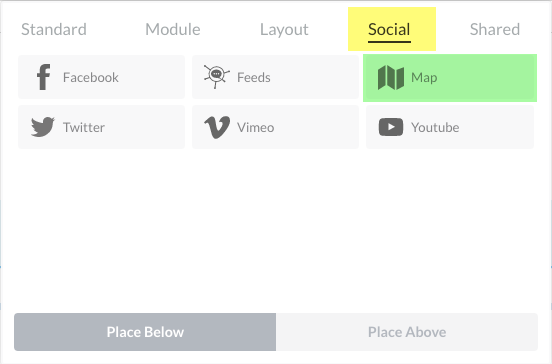 Element Settings
In addition to the common element settings, the Map element has the following configuration options.
Location: Enter the address you want to show on the map.

Show Google Maps link: Select this checkbox to include a link to open the location in Google Maps.
If you receive an error while trying to add a map element, you may be lacking an API Key. To create an API Key see the following instructions in this Knowledge Base Article.