The SSO2 tab allows site admins to easily create new Single Sign On links anywhere on the website, rather than having to use the "Portal SSO" element on a portal page to create an SSO link.
Using the SSO2 tab
Open up the Integrated Services Manager module, and click on the "SSO2" tab.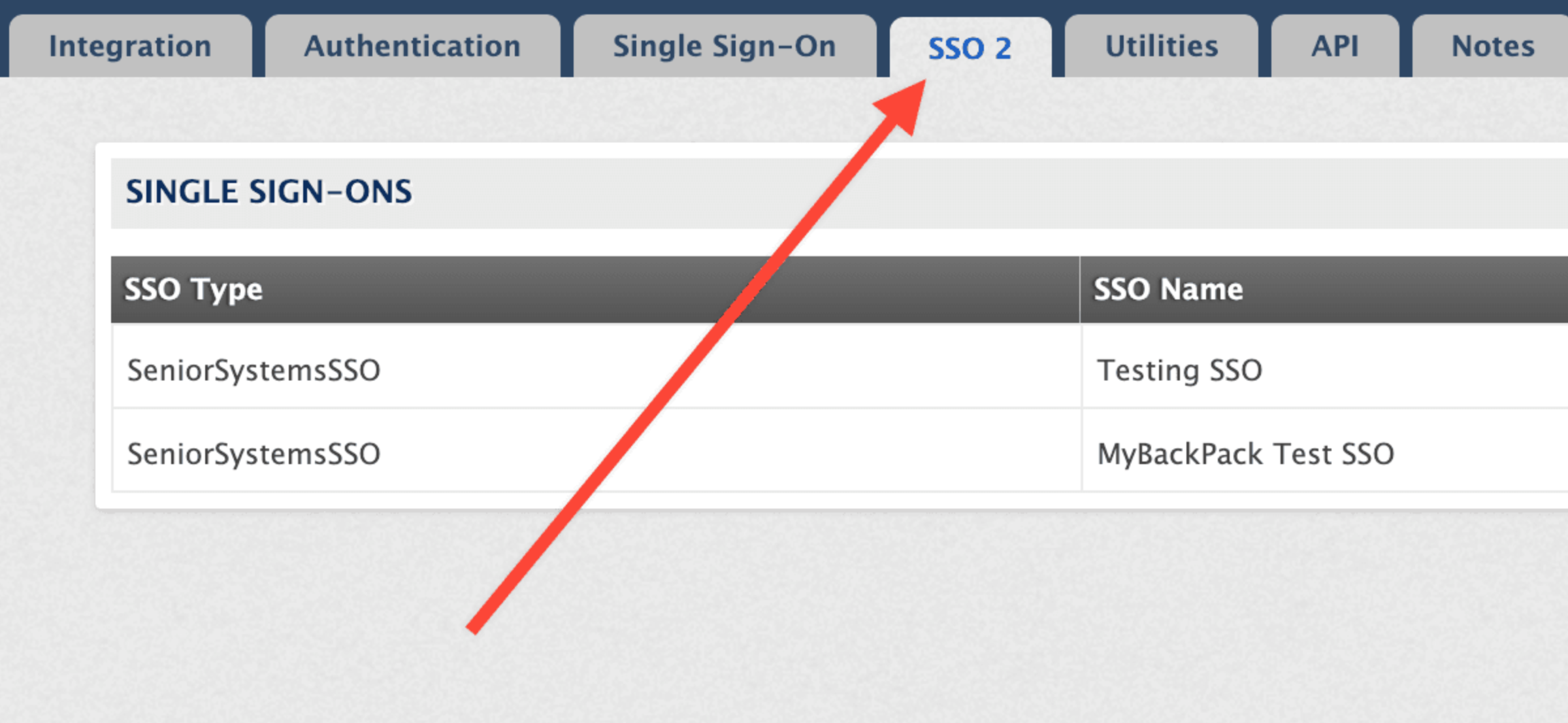 Any SSOs that you have configured will be listed. If you should ever need to view or edit an SSO's settings you can do so by clicking on the corresponding "gear" icon on the SSO2 tab, but for the most part the setup and configuration will be handled by Finalsite.
If you want to create a new SSO, contact your Client Success representative or Finalsite Support. (Note that, depending on your institution's contract, this may incur an additional cost.)
Once an SSO is established, you can use the "Test" button on the SSO2 tab to enter your credentials and verify that it's working as expected.
Creating an SSO link on your site
You can create a link anywhere on your site that site users can click to access an integrated resource. (In the past, SSO links could only be created within a "Portal SSO" element on a Portal page, but this is no longer the case.)
Note: If you place an SSO link on a public page, a user could click on it without logging into the site first. If this happens, the user will be prompted to login with their website credentials. The system will then authenticate the user and - provided their username and password are accepted - pass them along to the integrated resource.
To create an SSO link:
Find the integrated resource you want to link to in the SSO2 tab, and click the corresponding "Link List" button.

The Link List will pop open in a new window. All of the available service links for the selected integration are shown. For example, this Google Apps integration includes separate links pointing to Google Drive, Google Mail and Google Calendar:

With the Link List open in a separate window, you can use your original browser tab to navigate to a page on your site where you want to create an SSO link. Simply copy and paste the appropriate URL from the Link List window when creating a new link on your site.