Each admin group can be assigned different rights to view, edit, publish, and delete pages in Composer, and these rights can be modified on three levels: global, page, and branch.
Before an admin group can edit pages, ensure that "Composer" is enabled on the group's Admin settings.
Global permissions
On the main Composer menu, select "Permissions." Choose default levels for each admin group under "Pages" and select "Update."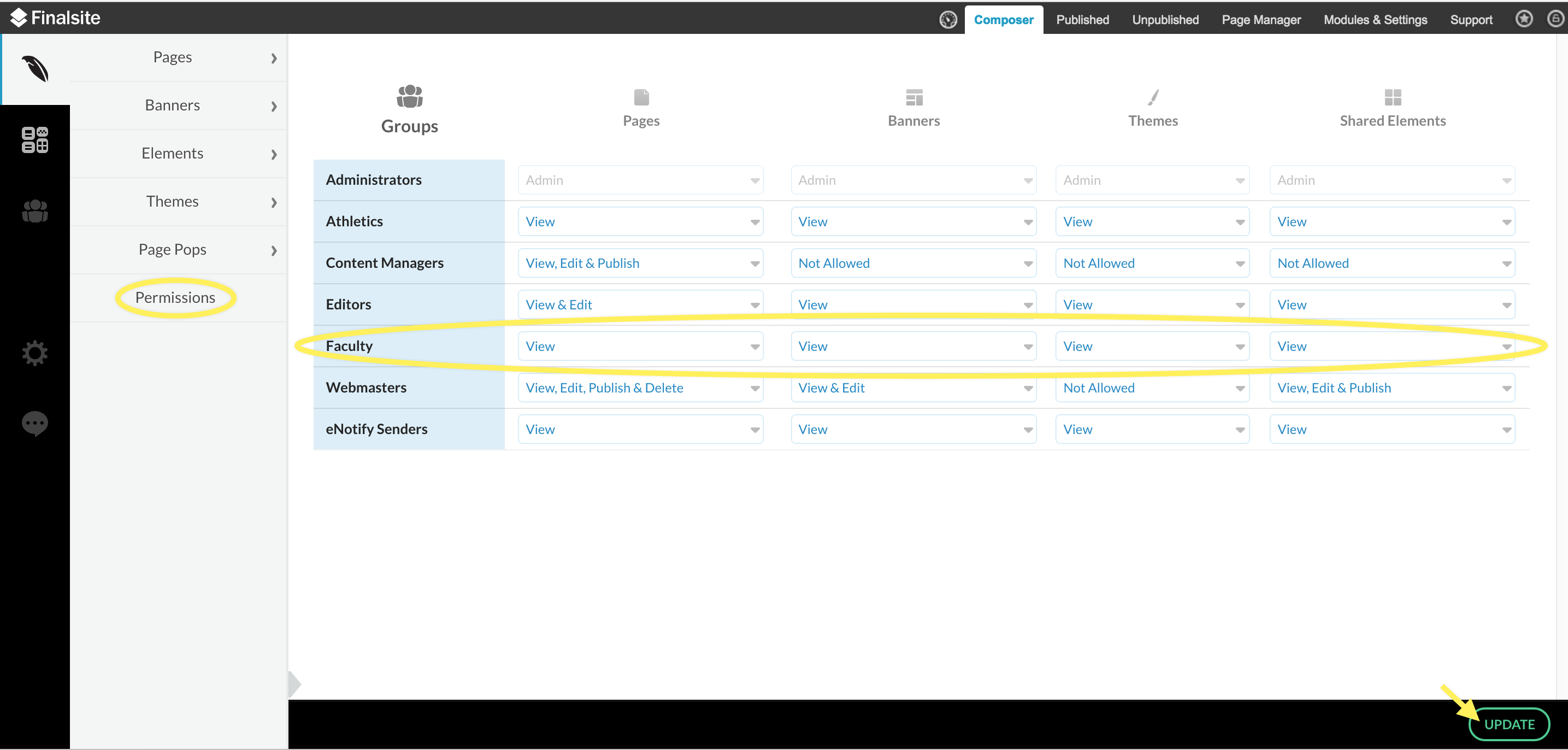 Permission levels are explained in Defining Composer permission levels.
Page permissions
To change from the default permissions for a specific page, go to that page and select the "Settings" icon. Select the "Permissions" tab. Adjust the level for a group or groups, and save the changes.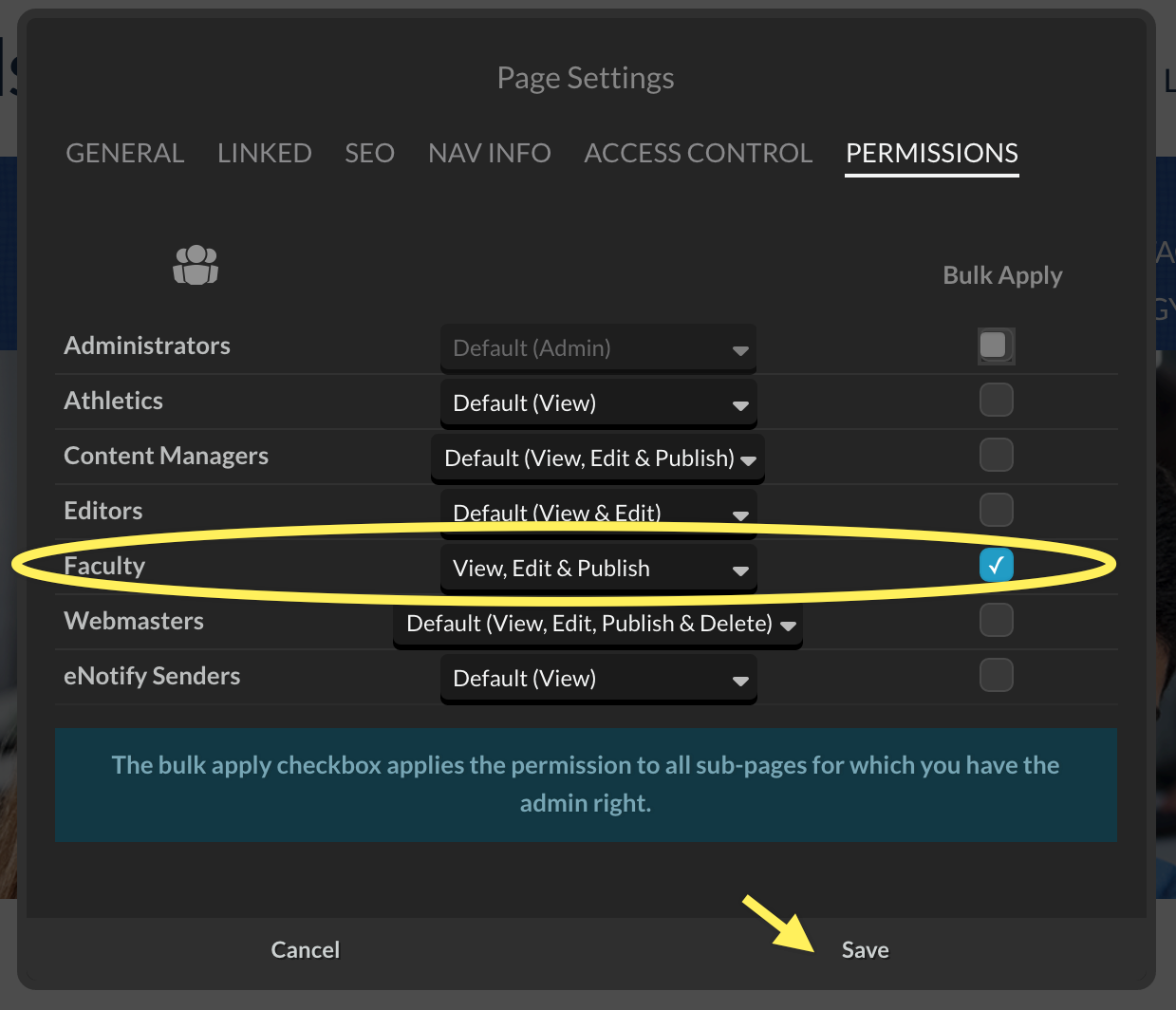 Bulk apply
It is possible to apply a permissions change to a page and its children at the same time. On the Permissions screen, select the "Bulk Apply" checkbox next to the admin group. The same permissions level will be applied to all pages underneath the current page.
Branch permissions
Permissions can also be applied to an entire branch of the site. Hover over the desired branch and choose the Settings option. Go to the Permissions tab, and adjust the levels in the same way as page permissions.
Combining Permissions Settings
It's possible to progressively limit permissions for certain users. For example, you can set an admin user group to have "View/Edit" settings, but then to restrict users in that group to have only "View" rights for some pages. 
For more information about assigning page-specific access permissions to a specific admin group, refer to Set admin permissions for editing specific pages.