Now that you have completed Step 4: Link Teacher Page template to boards, it's time to configure your directory page(s) to show a link to the teachers' boards.
If you haven't already, follow the steps outlined in Create a directory page to set up your directory page(s). Once you've set up your directory as you'd like, you can choose to enable links to boards so that your end users can access the teacher pages from the directory.
To start, access the settings for your Constituent element and open the Constituent Details section. Check the box for "Display link to boards," and then choose the "Selected folders" option. Use the "Choose Folders" option to select any of your teacher page folders in Posts that you'd like to have displayed along with the teacher contact information.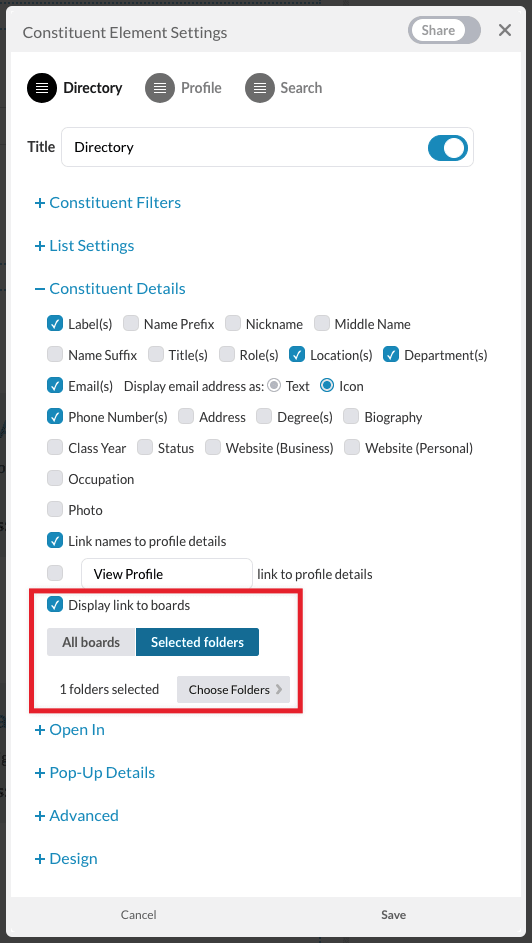 Save the element settings and publish your page to make the changes live. The link to the teacher's board will display below all other constituent data, only if there is at least one published post on their board.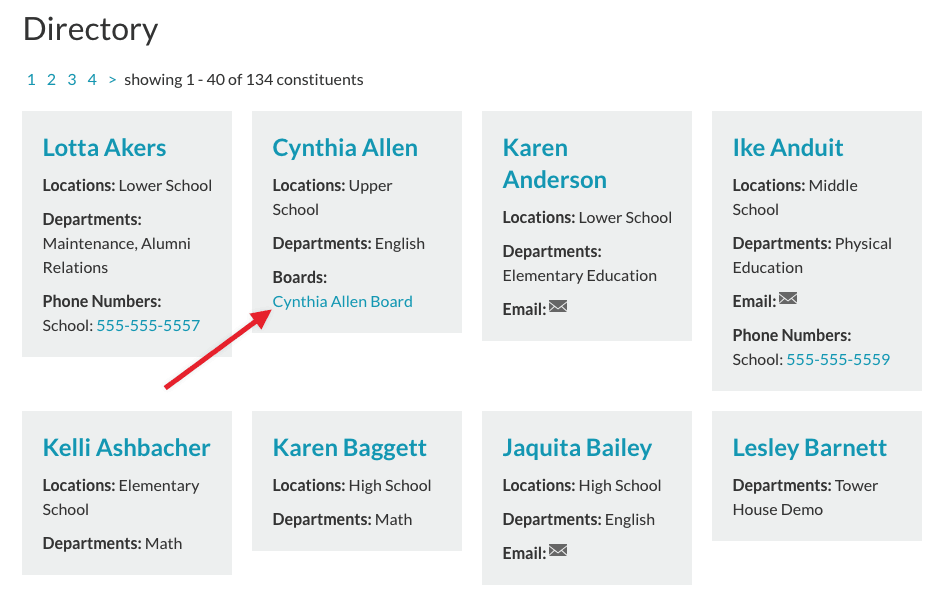 Congratulations! You've completed the final step to set up your Posts for Teacher Pages. Users can now find their teacher in the directory, click through to their board, view their Posts content, and click on individual posts to see more information.