Now that you have completed Step 3: Create groups and bulk create boards, it's time to return to your Teacher Page Template page and associate the boards with the Post elements.
On the main Teacher Page Template page, you will need to adjust the settings for the Board element and both Post elements. For each of these elements, access the element settings, open the Content Filters section, and click the "Select Boards" option.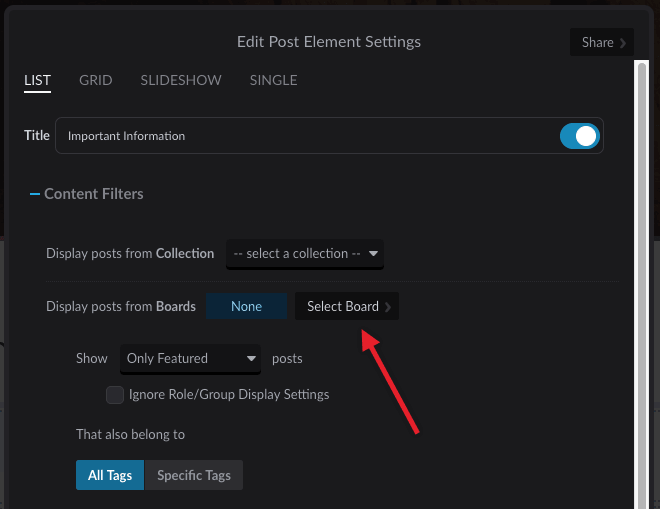 Click on the folder icon to expand the folder and view the boards, then use the "Select All" button to choose all the boards within your folder.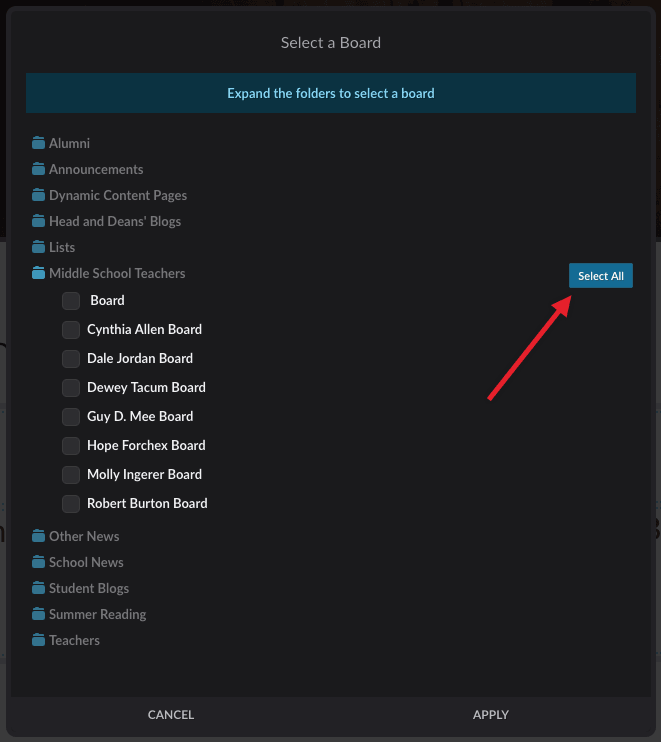 Repeat the above steps for the Post element and the Board element on the details page as well. Remember, there are a total of five element across the two pages that will need to be updated. Once that process is complete, publish the pages.
With the Post and Board elements on your teacher pages linked to your boards, you can move on to Step 5: Configure the directory page.