After logging into the admin side of the site, go to the Finalsite Help menu in the bottom left corner, then select Request Support > Submit a Request.
If you see "Contact an Administrator" instead of "Submit a Request" it means you do not have ticketing rights and will need to contact an admin of your site to have this enabled.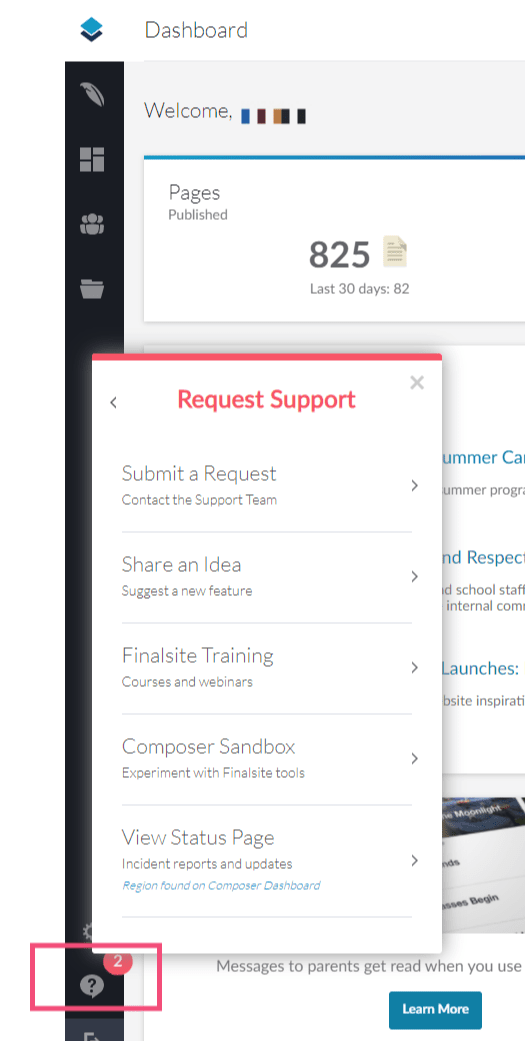 Alternatively, access to Finalsite Help is easily accessible from shortcut buttons found in the top right hand corner of the dashboard.

Why do I have to sign in to submit a ticket?
Requiring login helps to ensure that the requests for your website respect the same internal workflows/authorizations you already have in place. It also allows you to view all your tickets at the same time. This is also required to open attachments sent in support tickets to protect any sensitive information.