After logging into the admin side of the site, go to the Support menu in the top or left navigation, then select "Support Portal."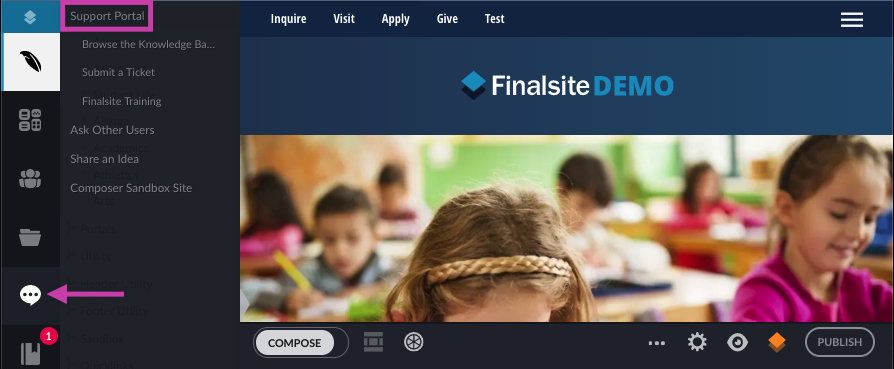 Why do I have to sign in to submit a ticket? 
Requiring login helps to ensure that the requests for your website respect the same internal workflows/authorizations you already have in place. It also allows you to view all your tickets at the same time.