At the top of your Pages panel, you'll find your domain, your organization's site. You may have more than one domain, if you have more than one website to manage in Composer. 
Underneath the domain are your site's main content pages in a "tree" structure. Hover next to a page under which you would like to create a new Composer page. Click on the three-dot icon to activate the Action Menu and select "New Page."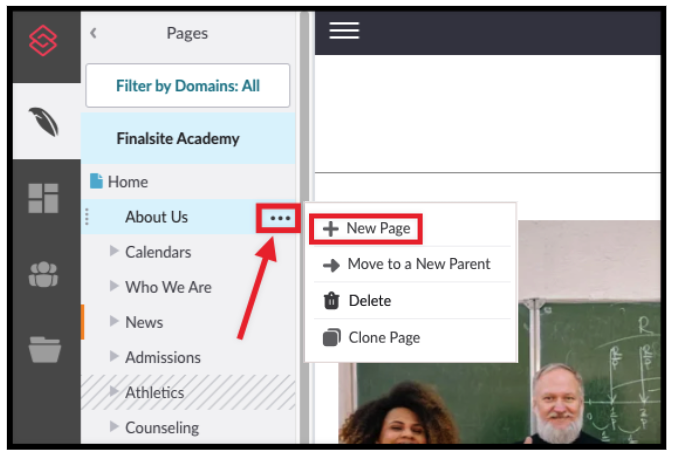 Give your page a name, and select the "Hide from navigation elements" checkbox if you want to keep it from appearing in any menus. Then click Save.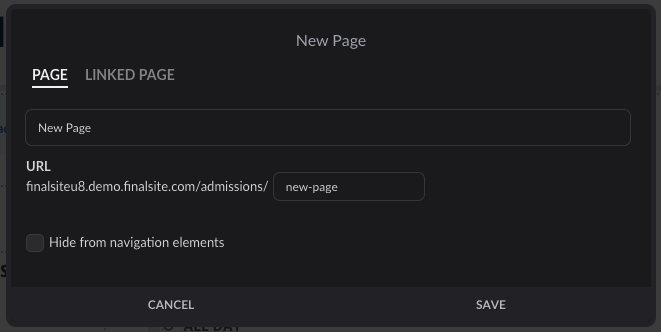 Once saved, you are ready to add elements to your page. Refer to our article Understand elements to help you get started.