In this article, you'll find answers to some of the most common questions about logging in as a portal user.
What if a constituent belongs to multiple roles?
It's common for a constituent to belong to multiple roles in an organization, such as when a faculty member is also a parent. In this case, the constituent will have access to both portals.
They'll land on the portal for whichever role comes first on the Landing Pages list in Domain Settings. (You can customize this order in Constituent Manager Settings.) Then, using the dropdown on their portal menu, they can navigate to any other portals they have permissions for.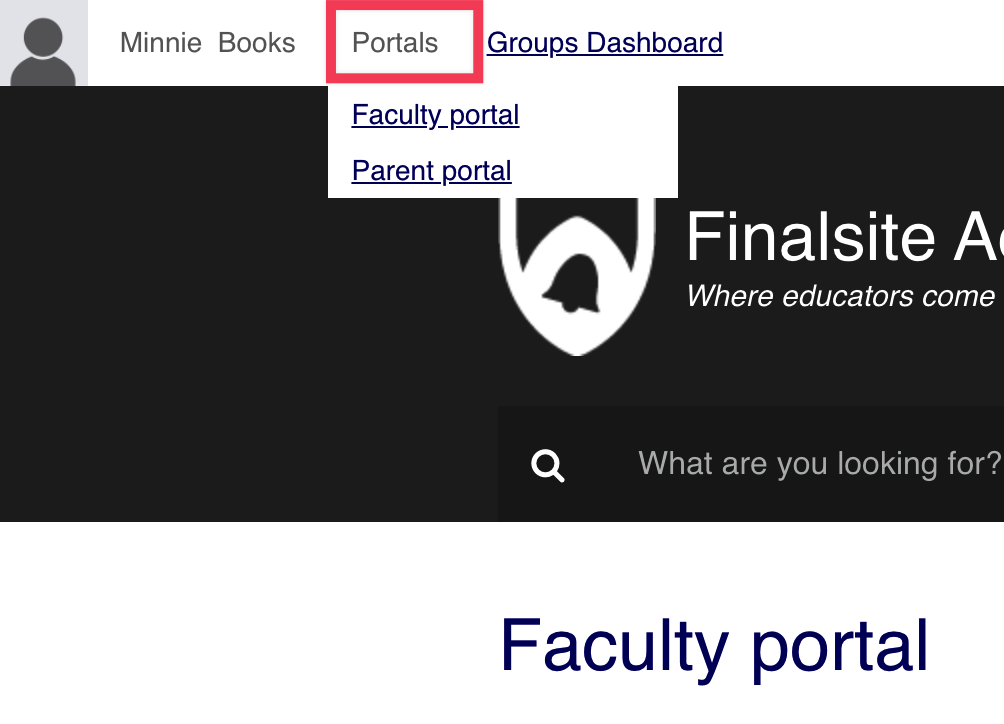 Where do constituents log in? 
In most cases, portal users can log into the website by adding "/login" to the end of the site address. That is, www.yoursite.com would become www.yoursite.com/login. 
You can add an Account element to any page to provide other ways for your constituents to log in. They'll always be taken to their primary role's landing page.
How do portal users change their passwords? 
It depends on how the accounts have been set up for your constituents. You won't want your users to change their portal password on your site, if you're using an integration or SSO for authentication. They should change their password there.
If you are using Finalsite authentication, though, it's a good idea to let users change their passwords regularly. You can turn on the setting in Constituent Manager, then users can click the "Profile" link in their portal menu, go to the Account tab, and change their password.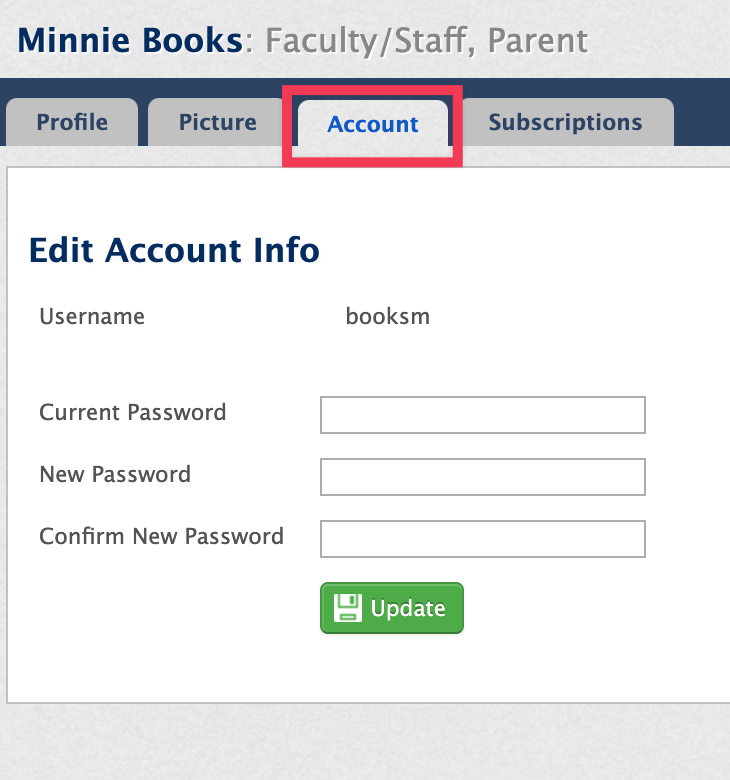 But what if they forget their password and can't log in? 
In the Account element settings, you can configure the Forgot Password Instructions to let people know how to get access to their account. By default, they can enter their email address and a password reset link will be emailed to them. 
As noted above, you may not want users to change their passwords on your site. In this case, you can add custom instructions for users to explain the best way to recover their access to the portal, such as emailing an admin or changing their password in the student information system.