Instead of manually adding common events like holidays, you can create a new calendar specifically for displaying holidays, and then set it to automatically update from an iCal feed with the appropriate data.
First, grab an iCal feed of upcoming holidays from iCalshare.com. Search for a feed with the holiday schedule you want, and click on the name to go to that feed's page. Right-click the "Subscribe to Calendar" button, and select the "Copy Link Address" option from the context menu to save the iCal feed URL.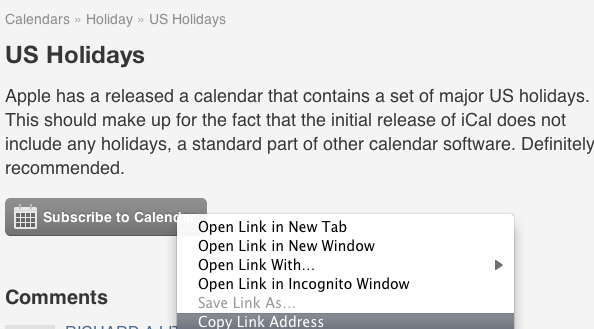 Go to Calendar Manager and create a new calendar. Use the calendar type "Live iCal," and paste the iCal feed URL you just copied into the appropriate field.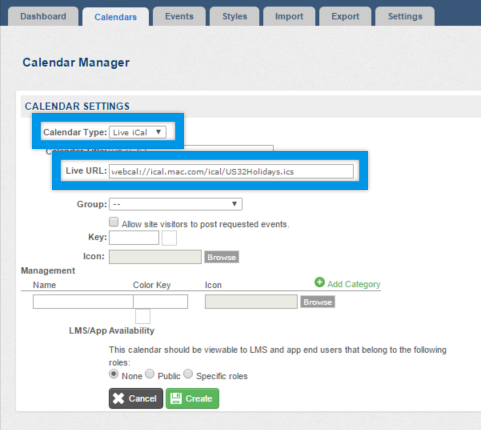 This calendar should automatically display upcoming US holidays.
Note: Feeds are synced hourly, so it may take some time for the events to display in Calendar Manager.
For more information about Live iCal calendars, see the Knowledge Base article Using iCal Feeds to synchronize multiple calendar systems.