Admins can use the controls in Calendar Manager to select which group's events to display on the "Events" tab.
The group(s) you belong to will be displayed under "My Group Calendars" while logged in to your portal and admin account simultaneously. Select the "Click to Select Groups" link at the lower left to select calendars from a specific group or groups.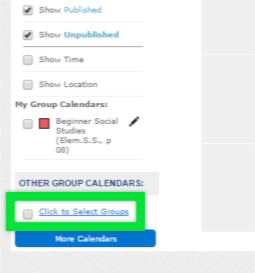 The "Select Group Calendars" box will appear. Select one or more classes and at least one category to view calendar events of that type associated with those classes.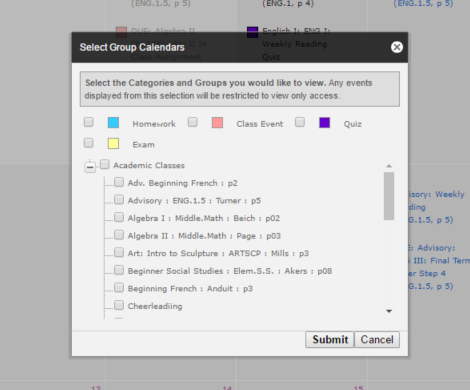 Click "Submit" after choosing classes and event types. The Calendar Manager screen will refresh, and the selected events from the chosen classes will appear on the calendar page.