Updating the address for one member of a household can update the address for the other constituents in that household.
In Constituent Manager, households are indicated in the "Relationships" section of the Profile tab: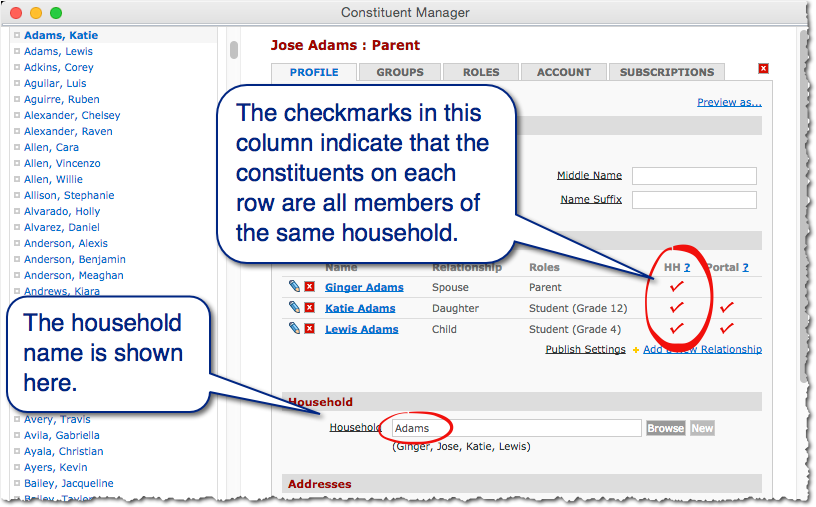 When a Site Admin adds or changes the address for one Household member, they'll be prompted to either update the user's shared profile address, or a personal address specific to that profile.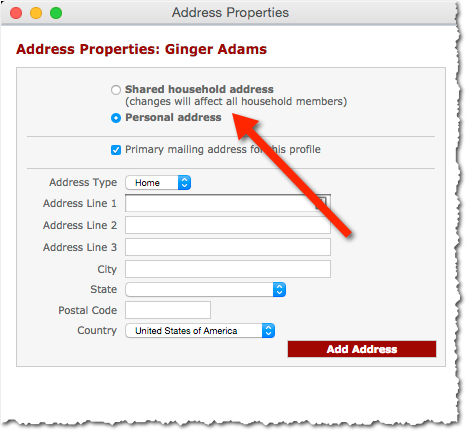 Changing the "Shared Household Address" will impact all members of the constituent's household.