In the Navigation element, it's possible to display page thumbnails and descriptions in addition to the title of the page. This is commonly enabled on the main navigation for your site.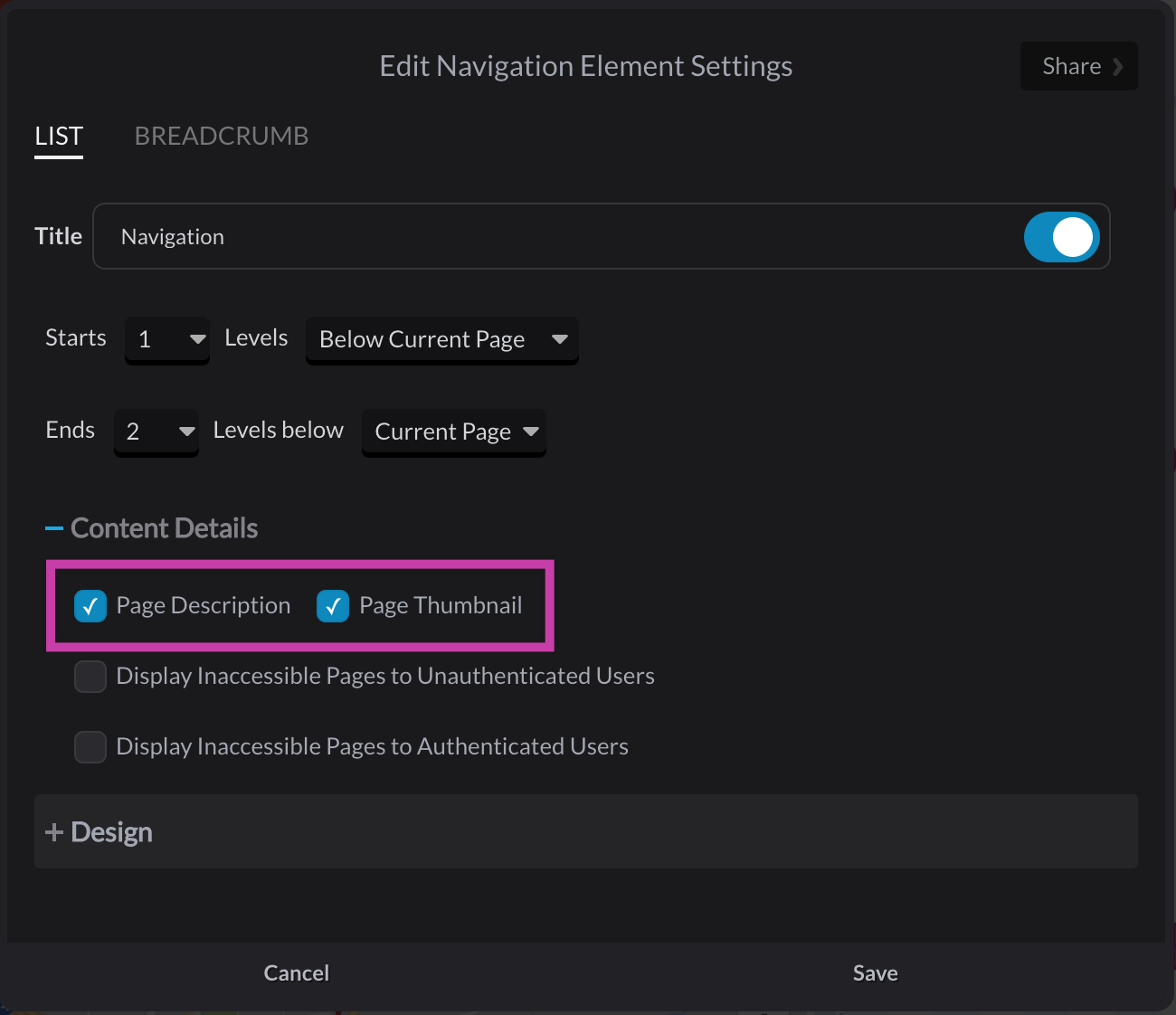 You can add or edit the thumbnails and descriptions on each page's Page Settings by clicking the pink gear icon. Then, go to the "Nav Info" tab.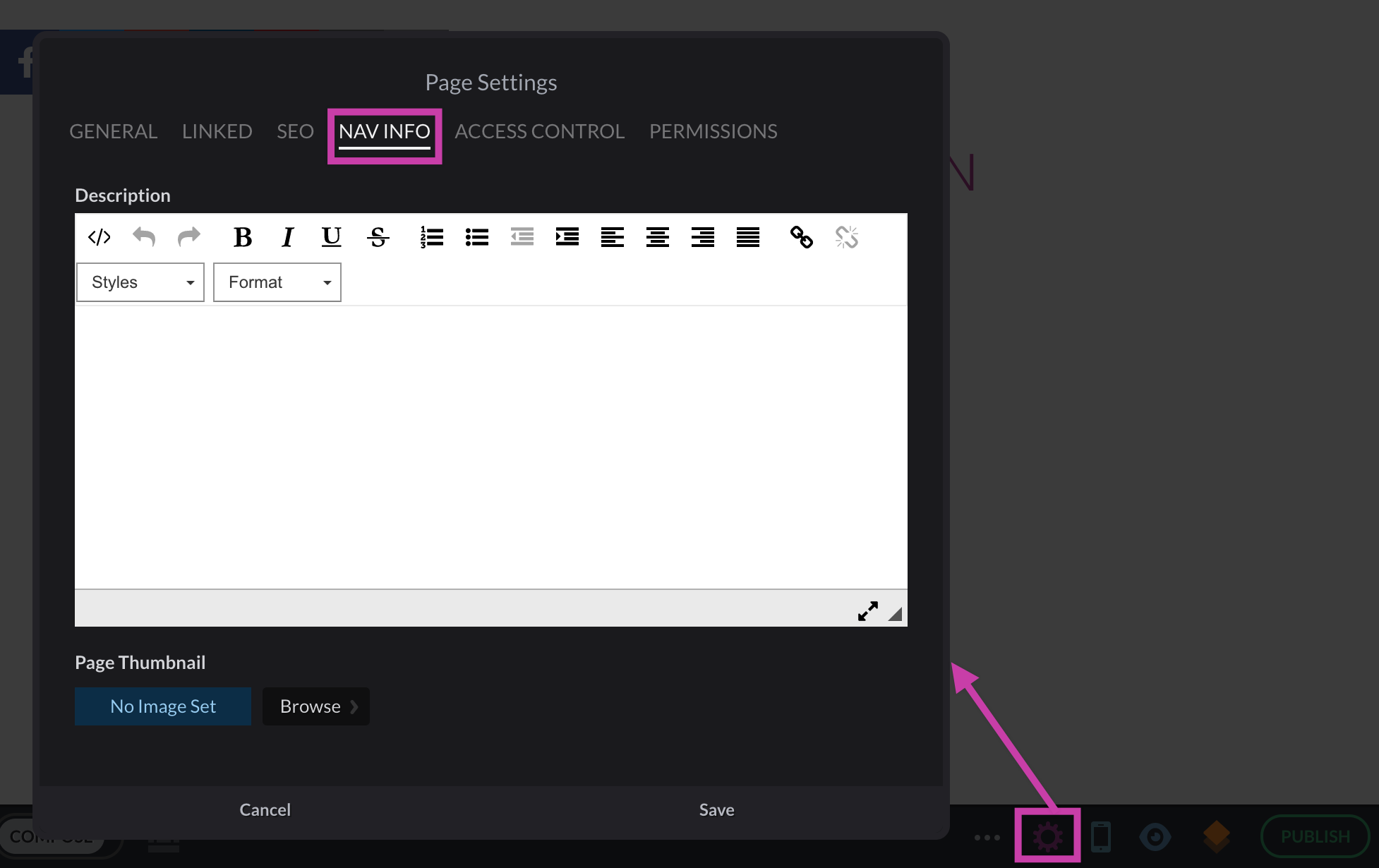 The Description content is a full rich-text editor, so you can add links and formatting as you desire.
To add a thumbnail image, browse for the image in File Manager or Resources Manager. Once you have selected an image, a field will appear to add alt text. This is required for accessibility purposes, so you won't be able to leave this field blank. Enter a short description of the image.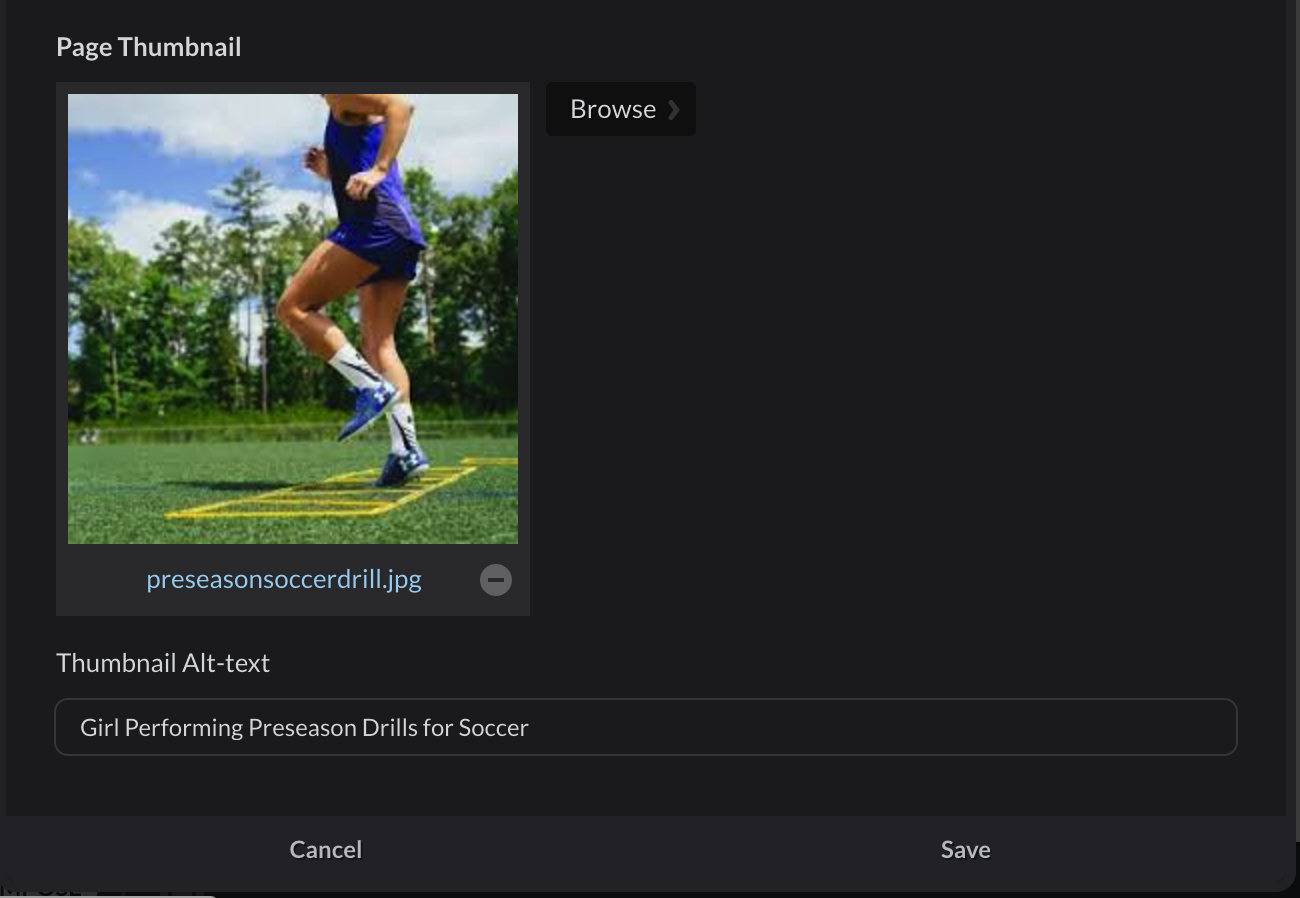 Find out more about alt text for images and accessibility in the article Add alt text to images.