Once you schedule a message to be sent, it is no longer possible to edit the message content or the message details. However, you can remove the scheduled send date and time to re-enter the editing mode.
Click Update Schedule in the bottom-right corner of the message screen, then use the delete icon in the date field to remove the date and time the message was scheduled to send.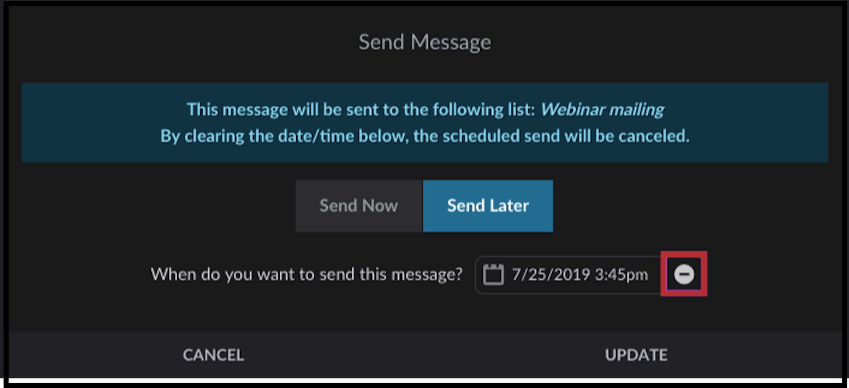 Click Update to cancel the send. The editing functions on the message will be restored.