You can use the options menu to configure the Feeds Moderation Console to send you an email whenever a new social media post lands in the Moderation queue.
The options menu is found at the upper right when logged into the console: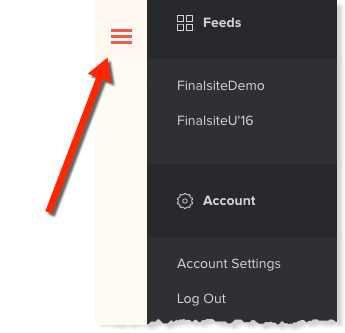 Account Settings
After opening up the Options menu, click "Account Settings" to adjust your personal details.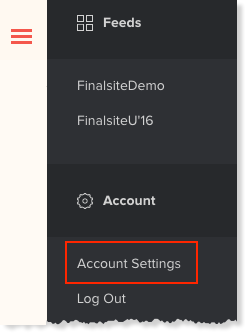 Email and Password
Your account settings include your current email address, and your Feeds password. These settings are typically handled automatically via an SSO with Composer when you access Feeds from the Module Menu, so you shouldn't have to adjust them here.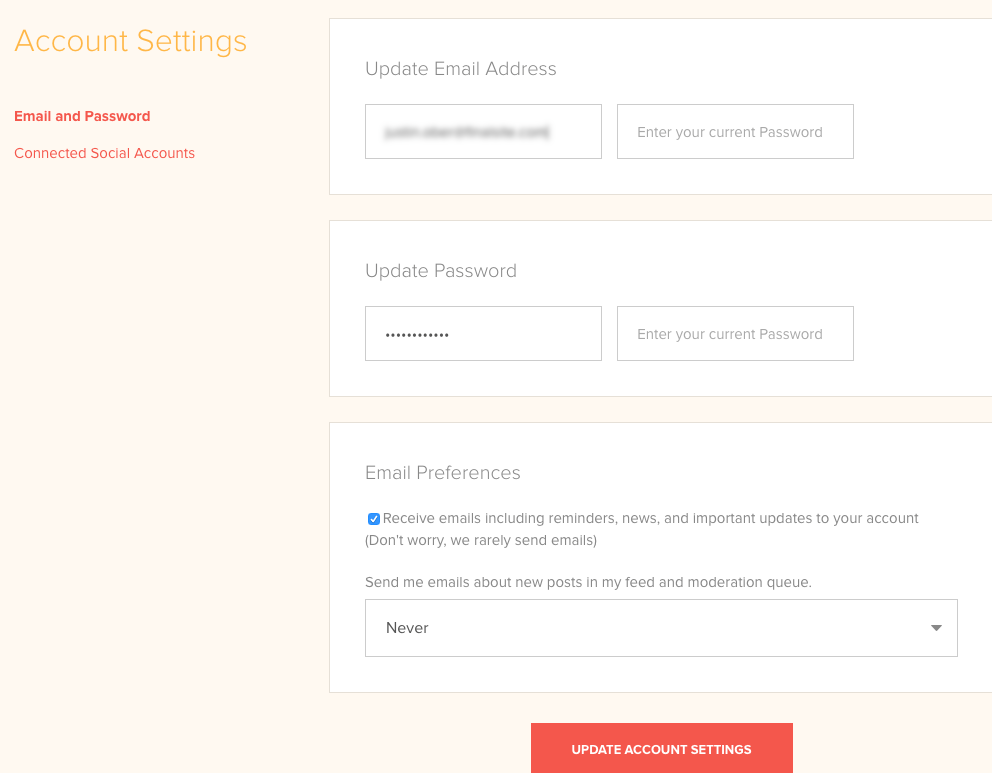 Use the dropdown menu to select how frequently you want to receive email updates about new posts and posts which require moderation, and click the red "Update Account Settings" button when complete.