To create a new Mailing List, start on the "Lists" screen in Messages. Select a folder if you want to organize the list that way. Otherwise, the list will be considered "Uncategorized."
Then, select the green "Create Mailing List" button at the upper-right of the screen.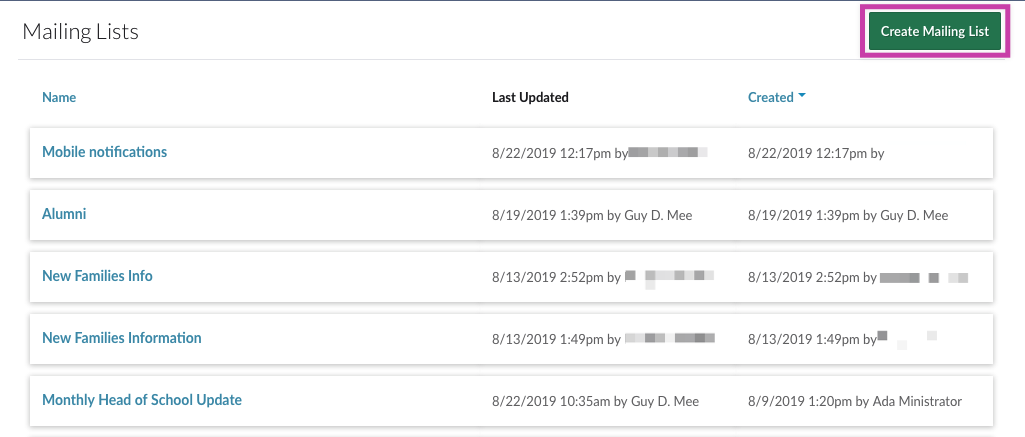 Give the list a name and click "Save."
You can also adjust other list settings, such as Privacy (who can sign up for a list) and Permissions (who can edit a list), when creating a list. See the Configure mailing list settings article for more details.