Admins can send tests of a message before it's complete. Click the "Test Send" button to send a test message.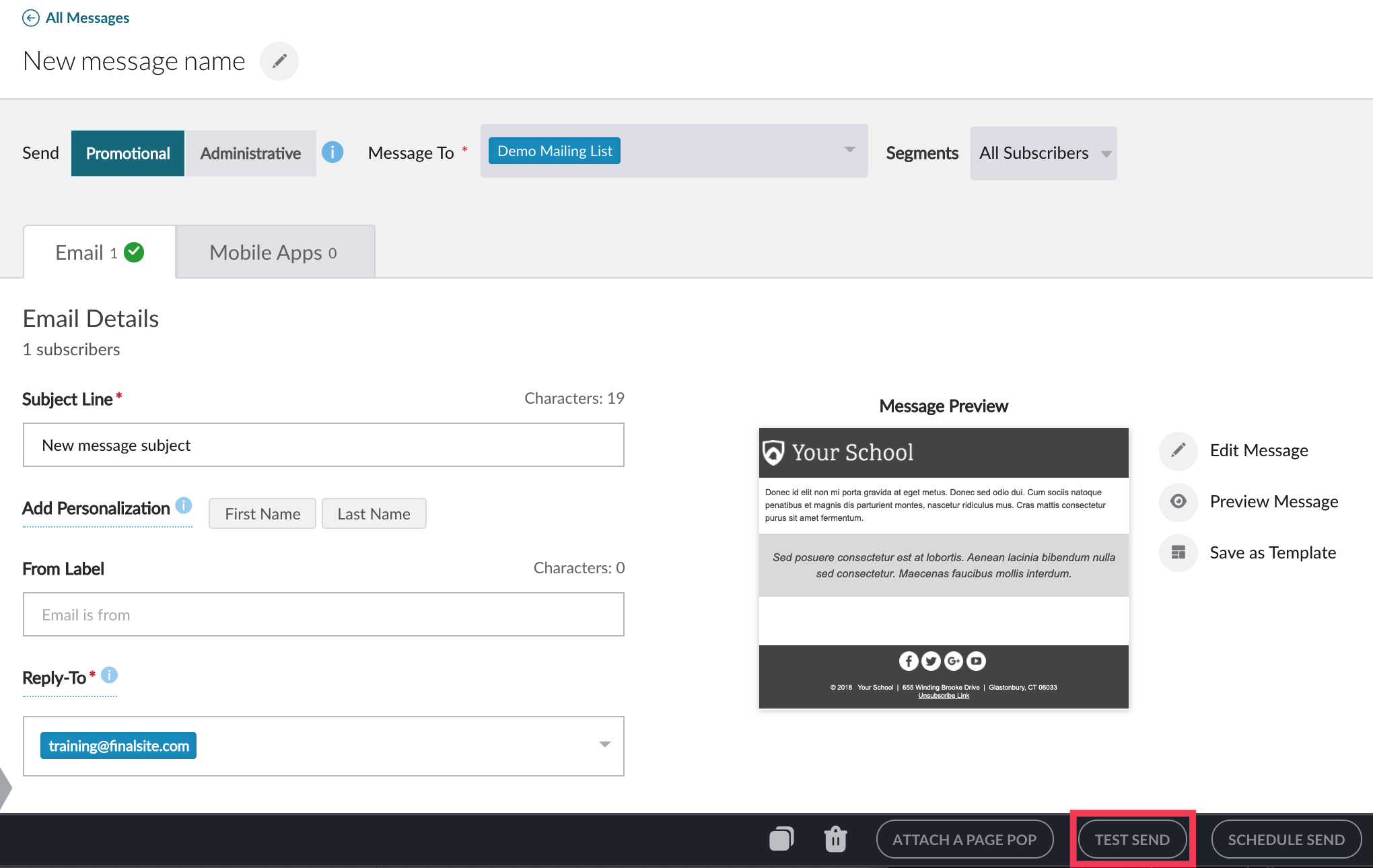 The Reply-To address of a test message will be the admin's own email address. A new From Label can be specified.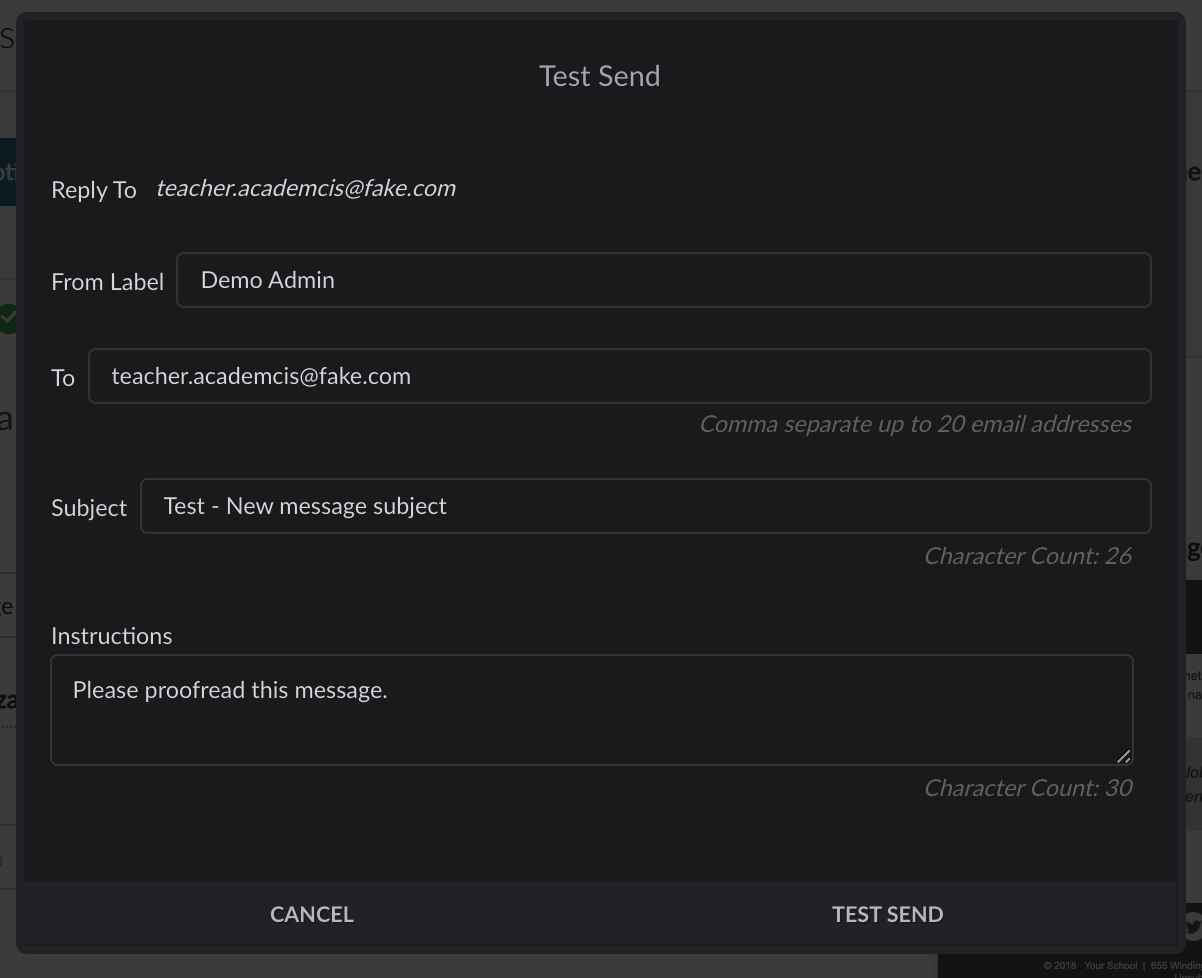 The Test Send can go out to multiple recipients. The admin's own email address will be included by default; up to four additional addresses can be added, separated by commas.
Use the "Subject" field to customize the subject line for this message.
Any text entered into the "Instructions" field will be included above the message content in the Test send.
Click "Test Send" to generate an email and send it to the recipients in the "To" field.