Resources offers you the opportunity to link to files that aren't hosted on your own site. Linking to an external file may offer several advantages, such as not using up your Finalsite disk space. You can also use this method to create linked thumbnails in a Resource element.
Note: It's important to consider the source of a file you use as an external link. If you do not control the file, it is possible for it to be overwritten, and you may end up with content you don't want on your site. Resources from other sites may be subject to copyright considerations, as well.
To create an external resource, choose "External Link" from the green upload resource menu.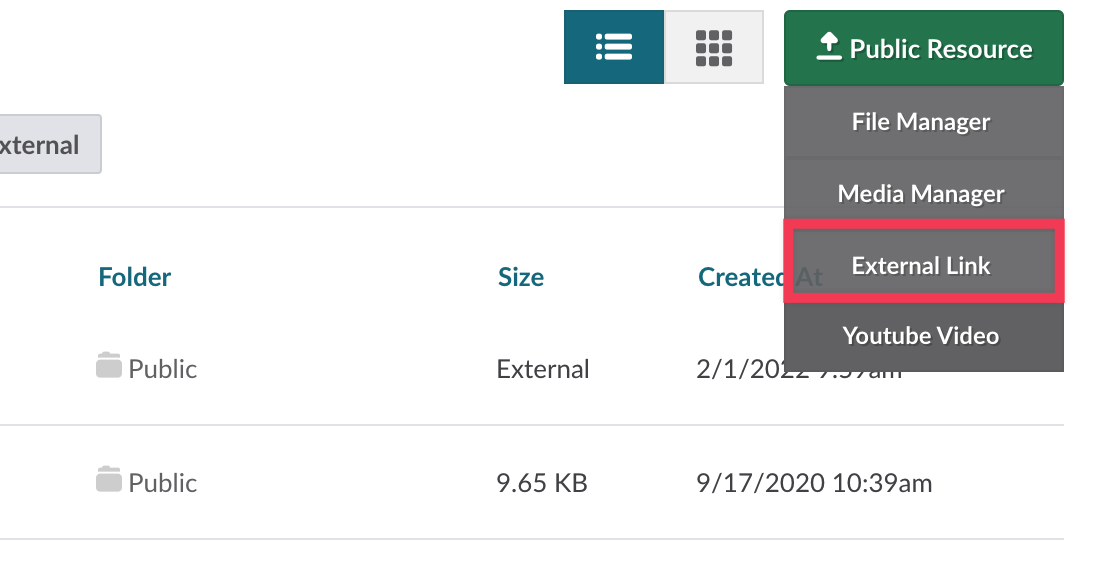 In the details window that pops up, enter the URL for the resource in the "External URL" field. Add a title, description, thumbnail alt text, and tags on this screen as well. Choose a thumbnail to represent the resource from your internal resources by clicking on the image icon to the left of the Title field.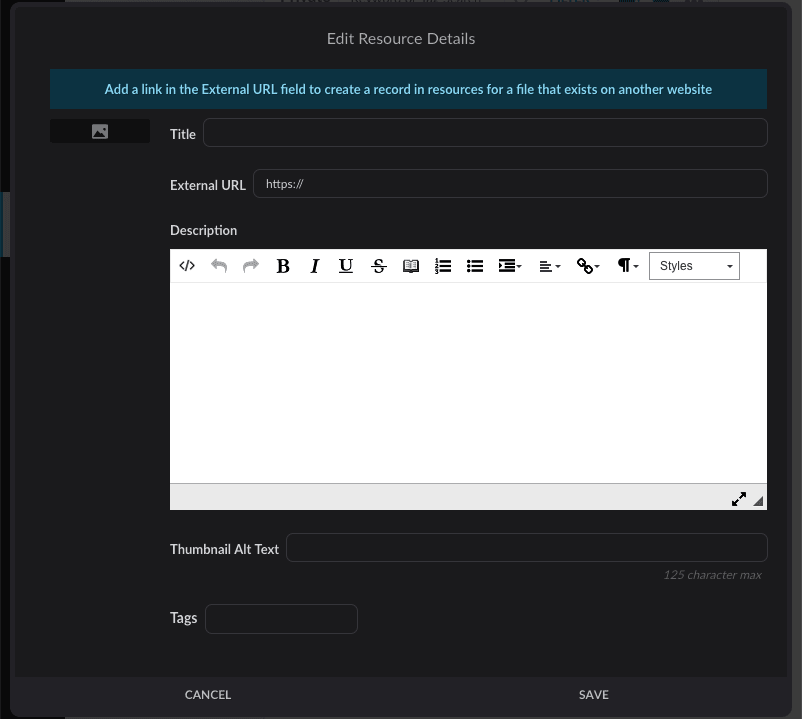 Once uploaded, the external link is displayed and behaves almost like a normal, internal resource. An external resource cannot be edited, however, and is designated "External" in place of size or dimension information.

Note: If you need to link a YouTube video as an external resource, we have a specific resource type for that purpose. Refer to Create a YouTube video resource for more details.