Embedding video is NOT supported in Messages.
Embedded video works in only a handful of email clients, leaving the majority of recipients unable to view the video (and frustrated as a result). Even for those email clients that can play video, each one will only play videos saved in a certain format - and the format that works for one client will not work for others. Additionally, many spam filters automatically filter emails with embedded objects, because they could be used to deliver viruses or other malware.
The best way to deliver video via email is to link to it. Use the Video content block to link to a YouTube or Vimeo video in your message.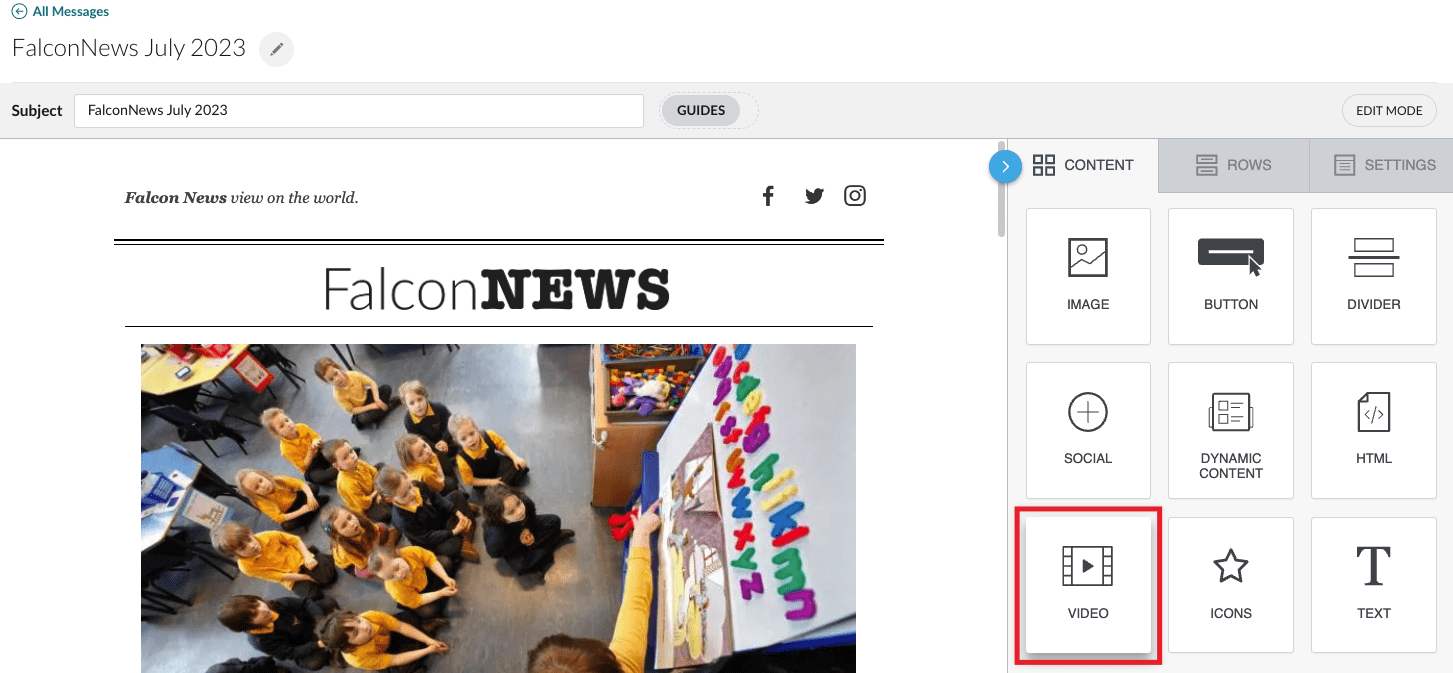 Note: This feature does not work with videos from Resources. Supported formats are public YouTube and Vimeo videos, as well as unlisted YouTube videos.
Add the URL of the video to the Content Properties. The element will automatically pull in the video's thumbnail (set in YouTube or Vimeo) and add a "Play" icon on top of the image. Once you have added the URL, you can use the dropdowns to customize the type, color, and size of the icon.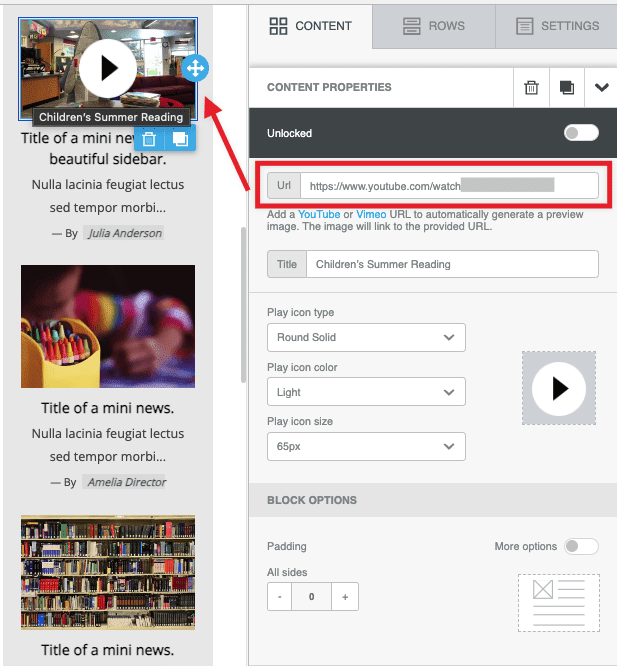 Now your finalized message will include a way for your recipients to know that a video is available to be watched by clicking on the video box.